Prostate cancer poses an increasing threat, especially to South African men of black African descent as they have been found to be at higher risk of getting the disease.
Prostate cancer is a disease that disrupts the normal functioning of male reproductive organs by causing uncontrolled cell growth.
It can lead to death.
Dr Shauli Minkowitz, a Urologist at Chris Hani Baragwanath Hospital, says no man is immune to this disease. His work mainly focuses on prostate cancer and other issues related to the male reproductive and urinary systems.
"If you are a man and getting older, you are already at risk. If you are of African descent, you are at a higher risk. If someone in your family has or died of prostate cancer, you are already at a high risk.
 "The death rate is higher in South Africa than anywhere else in the world," said Dr Minkowitz.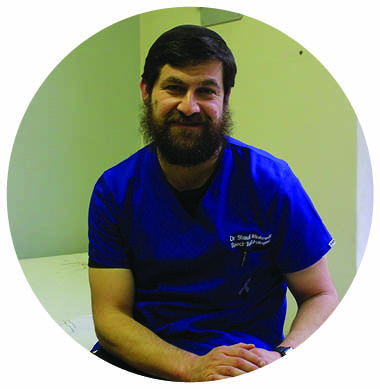 Not all is lost in this battle.
Dr Minkowitz believes that with early diagnosis prostate cancer can be treated and even advanced stages of prostate cancer can be managed with various treatment options.
Once men reach age 40, regular blood test check-ups are recommended.
These check-ups not only aid in the early detection of prostate cancer but also help identify other diseases, leading to more straightforward and effective treatments, explained Dr Minkowitz.
"With treating prostate cancer you want to find any evidence of it before it is too advanced and aggressive.
"There is a simple blood test that can be done. It is called the Prostate-Specific Antigen test.
"Even if you are well and you feel fine it's a good blood test to do when you reach the age of 40, the sooner you find it the better," insists Dr Minkowitz.
What can also assist in dealing with cancer treatment is a healthy lifestyle.
 "Prostate cancer is not linked to any diet or any activities but if you are found to have it, some activities and diets become important so you can survive the disease," said Dr Minkowitz.
He advised South Africans to vist their local clinics for screening of prostate cancer.
Dr Minkowitz advised that the following were symptoms of prostate cancer:
Difficulty urinating
Constipation
Weight Loss
Bone and body aches
Weakness in the legs and difficulty walking
Weakened immune system