Written by More Matshediso
Vegetable farmers in the Western Cape are set to reap great benefits thanks to a partnership between the Provincial Department of Agriculture and Potatoes South Africa (PSA).
A recently signed Memorandum of Understanding (MoU) between the Western Cape Department of Agriculture (WCDoA) and PSA will give a major boost to 30 businesses owned by farmers.
The collaboration will not only support potato farmers but other vegetable farmers in the province as well. 
Western Cape MEC for Agriculture, Dr Ivan Meyer, said: "This partnership with PSA strengthens the help rendered to land reform farmers. Successful land reform happens when farmers can access natural resources, skills, mentorship, technology, and markets and make money."
The department said training support is not limited to farmers who are recipients of funding from the department but it is available to all farmers that need support in the vegetable production sub-sector. Farmers also receive support in the form of short course training provided by the Elsenburg College. 
The Head of the Department, Dr Mogale Sebopetsa, said the partnership commits both parties to grow the potato industry to advance economic growth and increase employment opportunities.
"The MoU undertakes to build capacity, facilitate access to markets, and offer skills development programmes to enable mentorship to land reform beneficiaries within the potato sector," said Sebopetsa.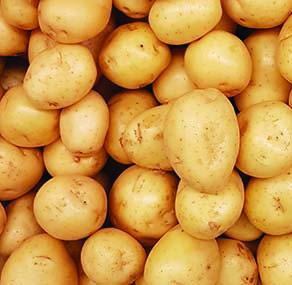 PSA on the other hand ensures that the potato farmers are exposed to the potato industry in general through facilitating different workshops and also exposing them to different markets.
The Chief Executive Officer of PSA, Willie Jacobs, welcomed the signing of the MoU and commitments made saying this was  a significant step for the industry.
"The potato industry is estimated to contribute at least R6.6 billion to South Africa's economy and contributes 30-50% of the fresh produce turnover in the country," he said.
Farmers in the province who would like to benefit from the partnership are advised to approach the local or district offices of the WCDoA for advice on how to participate in the programme. 
As part of the application process, it is important that farmers have security of tenure for the land (inclusive of water rights) they intend to use when they submit their applications.
For more information, you can contact PSA Head Office on 012 349 1906 or email info@potatoes.co.za or the WCDoA on 021 808 5111 or email info@elsenburg.com