Eastern Cape Provincial Government entities are uplifting communities in the region.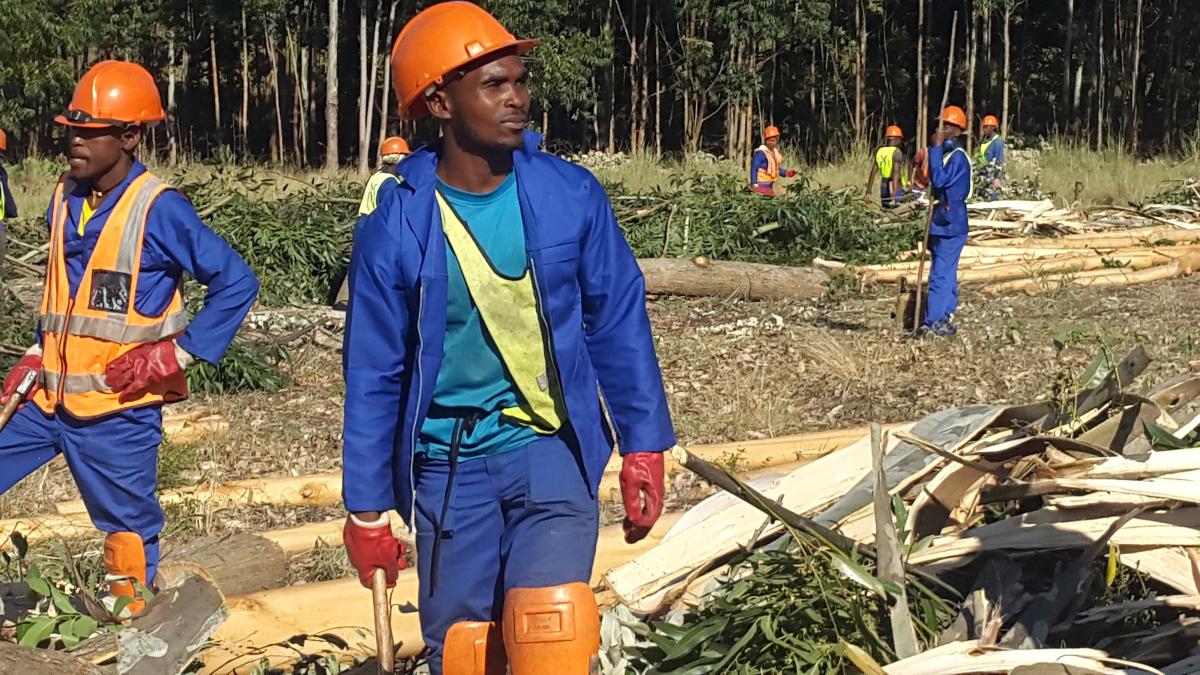 Government entities in the Eastern Cape have planted millions of rands worth of trees with off-take agreements in place to supply South African Pulp and Paper Industries (SAPPI), resulting in rural communities being 100 percent owners of multi-million rand forestry projects.
So far the Eastern Cape Development Corporation (ECDC) and the Eastern Cape Rural Development Agency (ECRDA) have backed the forestry commercialisation projects with R113 million in funding.
To date, R56 million has been spent on the five projects, namely Sinawo and Izinini in Mbizana, Mkambati in Flagstaff, Gqukunqa in Qumbu and Sixhotyeni in Maclear.
The forestry commercialisation drive is also backed by an R83 million grant from the Development Bank of Southern Africa Jobs Fund, which has  resulted in 2 700 hectares (ha) of new afforestation across five projects.
Over 800 jobs have been created and an additional 1 000 ha are to be planted by March 2017.
 Community member Nowinile Giyose-Gasela, who works for the Mkhambathi Land Trust, said the community-owned forestry projects have been "life changing".
"Life has changed quite a lot since this project started. Some of us did not have a job. Now the burden has been lightened because we can put food on the table and take our children to school," said Giyose-Gasela.
ECRDA chief executive Thozi Gwanya gave a breakdown of the five projects' progress.
He said that the Sinawo project in Mbizana is close to commercialisation. It is already selling timber to SAPPI for paper milling. In 2015/16 the Sinawo project generated
R7 million from the sale of timber and bought two tractors and a bakkie.
"In 2015/16 16 additional staff members were employed, bringing the total employee count to 208. There were also  113 short-term employees."
Izininzi spent R3.5 million on planting 111 ha of gum trees, in addition to existing plantations, bringing the total amount of land planted to
335 ha in 2015/16. It now has 60 full-time permanent employees.
In Sixhotyeni R4.4 million was spent in 2015/16 and 39 people were permanently employed, bringing to 86 the total number of full-time staff.
In Gqukunqa R85 million was spent bringing the number of hectares planted to 605.
In Mkambathi R5 million was spent and 78 ha of gum trees planted, bringing the total area planted to 668 ha. The Mkambathi project also generated a revenue of R803 949 from the sale of timber. 
Gwanya said some of the projects were land resettlement projects, which made the work easier as they had legitimate owners.