South Africa has a growing number of women entrepreneurs and government has programmes in place to help their businesses grow.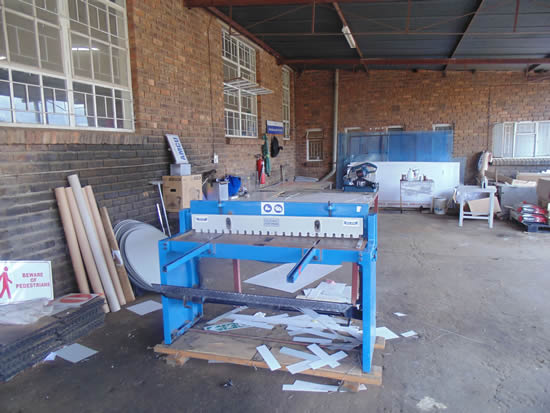 The Global Entrepreneurship Monitor revealed that the typical South African entrepreneur is male and between the ages of 25 and 44. However, the number of women entrepreneurs is growing and they are starting businesses previously dominated by men.
The Small Enterprise Development Agency (Seda) noted that 72 percent of micro-enterprises and 40 percent of small enterprises are currently owned by women. Government and private enterprises have put programmes and funds in place aimed at empowering the women of South Africa.
Help is at hand through agencies like Seda that offer support to these businesses.
Seda is an agency of the Department of Small Business Development which provides non-financial support to small enterprises and co-operatives.
One such business is Nomcebo Consulting Enterprise cc T/A Nomcebo Printers situated in the centre of Lydenburg town, Mpumalanga. 
The business, which started in 2004, is solely owned by Nomcebo Sibanyoni and is successfully navigating the world of business.
Nomcebo Printers offers graphic design, printing and document solutions and  in 10 years of formal operation, the business has grown to employ 22 permanent workers including the owner.
The company has now expanded to provide full-scale production printing. However the growth of the business was not without its challenges. These include inadequate business management skills, and limited access to markets and among other things.
Seda assisted the company with developing a sound financial management system, training and implementation of the financial management system.
Seda provided the client with EMPRETEC Training which enhances the behavioural competencies of successful entrepreneurs and development of QMS and facilitation of SABS certification.
The support given by Seda, together with the entrepreneur's commitment and hard work resulted in Nomcebo Printers being recognised as the 2016 Eskom Business Investment Competition Winner. The competition recognises entrepreneurs in the manufacturing, trade and services, construction and engineering as well as agriculture and agro-processing categories for their innovative businesses that are significantly contributing to the fight against unemployment and poverty while contributing to the growth of the economy.
Supplied by the Small Enterprise Development Agency (Seda).
For more information on Seda visit:  www.seda.org.za or call 0860 7663 729