Written by Allison Cooper
Learners between Grade 8 and 12 should take advantage of the University of Pretoria's (UP) free online learning content for maths, physical sciences, accounting, life sciences, natural sciences and English.
The team behind UP's free JuniorTukkie programme saw the outbreak of the coronavirus (COVID-19) as an opportunity to support even more learners with their schoolwork and career choices.
The programme, which has been run by the UP's Department of Enrolment and Student Administration since 2012, used to host regular events to empower prospective university students to make wise study and career choices and be better prepared for their exams.
Pre-COVID-19, the programme assisted about 300 matriculants a year. When the events could no longer be held due to the pandemic, UP took the programme online. In July 2020, the JuniorTukkie YouTube channel was launched, followed by the launch of e-learning platform jTOnline in 2021. Within six months, the platforms recorded 100 000 views.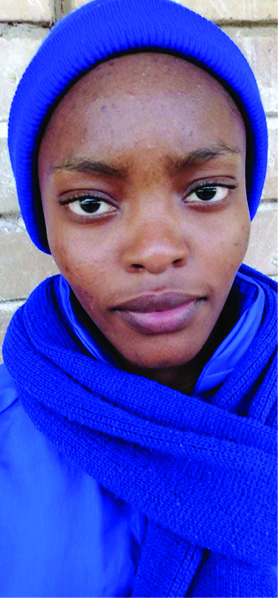 Fortune Thobejane, a Grade 12 learner from Mphela' A Marumo Secondary School in Apel Village, Limpopo, says jTOnline is helping her to make informed study and career choices.
"jTOnline's e-learning material on accounting, mathematics, physical sciences, English and life sciences is beneficial in my comprehension of the subjects' content," says Thobejane.
She is part of Kodumela Bokamoso Youth Development, a non-profit organisation established to respond to the growing need to develop leaders within rural communities.
 "We've already uploaded nearly 1 000 educational videos, all developed by skilled and experienced teaching professional. Although challenging at times, it's been nothing short of exciting and rewarding," says Dr Petrus Lombard, Manager: JuniorTukkie and Undergraduate Recruitment.
The broadcasts are available on YouTube (@JuniorTukkie at the University of Pretoria) and can also be accessed from jTOnline at https://juniortukkie.online.
Register for jTOnline
To register as a jTOnline user and be notified as new learning content is uploaded, follow these steps:
In your internet browser, type: juniortukkie.online.
Complete the jTOnline registration form and create a password.
Choose the classrooms you want access to and click "submit".
Go back to juniortukkie.online and click on "login".
For more information, visit https://juniortukkie.online.