She developed her brand on social media and now relies on it for her livelihood.
This is Mbali Sebapu, who is among the young women who are known as influencers and have profited from the development of brand marketing by amassing a sizable fan base on their social media platforms and luring major brands to collaborate with them.
Sebapu (32) spoke with Vuk'uzenzele about her experiences using social networks to make money in order to inspire other young women who use them.
Sebapu from Soshanguve, in Pretoria, says she never imagined social media would evolve into a business rather than just a platform to connect with people and share interests.
When major brands called to partner with her in 2015, at the time of the rise of influencers, she established herself on social media.
Sebapu was employed by the military, serving in the SA Navy at the time, which she would later leave as her influencing career flourished.
Brands identify social media users who have a massive following to promote their products through social media posts and get paid for each post.
On Instagram, Sebapu is followed by more than 500 000 people.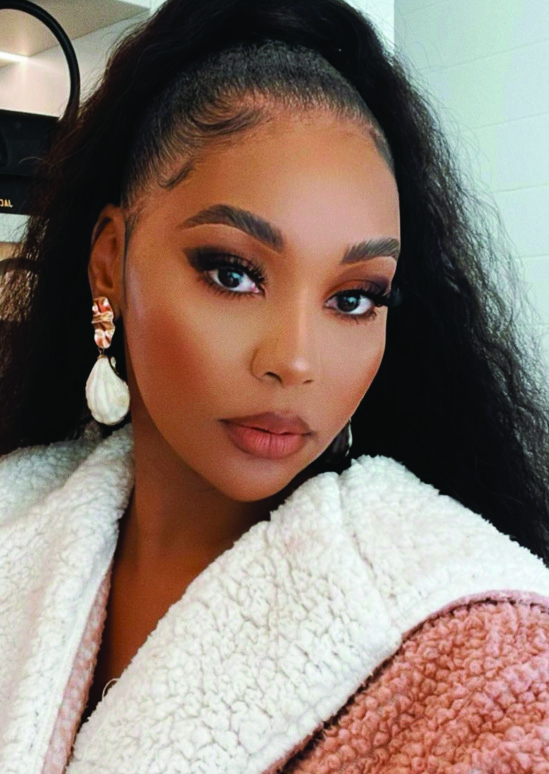 "I developed a social media following by being genuine with my audience, and they embraced the real me.
"I managed to be a soldier and a pretty girl, so being in the navy also attracted my followers," she adds.
"On the weekends, I used to do my own thing, but during the week, I was at the military base in Bluff, Durban."
According to Sebapu, after collaborating with several brands, she realised how powerful of an influencer she could be and launched her own company, Hermosa Flor Cosmetics.
She specialises in body care and beauty products, including make-up.
Sebapu says that after working for many years with a popular beauty brand, she opted to start her own. She went for make-up training and brand marketing courses, and with her sizeable following on social media, her business was able to take off. She opened Hermosa Flor Cosmetics at Menlyn Shopping Centre in Pretoria and also sells her products online.
She recently  won a Top Beauty Brand Award and Africa's most promising female business award. She quit the military in 2019 to concentrate on her business.
She warned other young women that they need to realise that they are creating a brand, not just a single campaign on social media.
"Your ability to earn money depends on having an audience. People follow you because you provide them with something of value, so be genuine and offer them helpful advice, "she says.
Sebapu encouraged young women to grow their social media audience as a stepping stone for any business they may want to start.