Written by More Matshediso
Independent body seeks to address injustices within the legal profession so that all citizens are treated ethically 
Should you be a victim of corrupt lawyers or experience any other form of legal malpractice, you can lodge a complaint with South Africa's Legal Services Ombudsman.
In 2020, President Cyril Ramaphosa appointed Justice Sirajudien Desai as the Legal Services Ombud in terms of Section 47 of the Legal Practice Act No. 28 of 2014.
The Act empowers Judge Desai to investigate complaints and alleged maladministration in order to take action against conduct that may affect the integrity of the legal the profession.
The Minister of Justice and Correctional Services, Ronald Lamola says the Legal Services Ombud will address systemic injustices within the legal profession, foster accountability and provide redress.
"Our people have a right to be treated with respect and integrity," says Minister Lamola.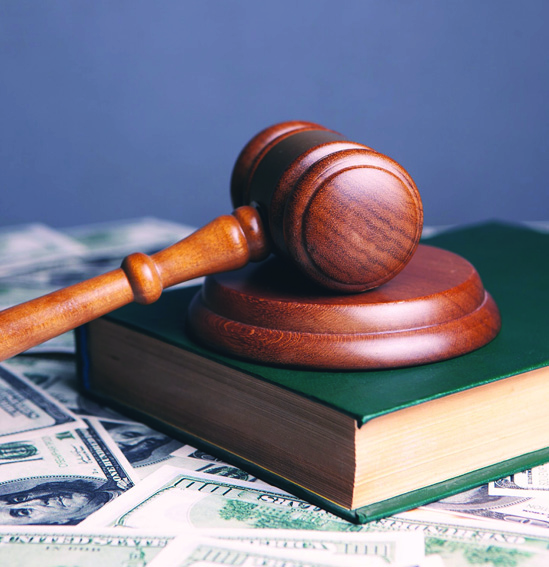 He says common problems of misrepresentations include lawyers robbing clients of payouts from the Road Accident Fund, lawyers conspiring with each other at the expense of their clients, and being dishonest and incompetent.
Head of Legal and Investigation at the Office of the Legal Ombud, Godfrey Ramoroka says no person may interfere with the functioning of the Ombud since it is an independent body.
The objectives of the Ombud are to:
Protect and promote the public interest in relation to the rendering of legal services.
Ensure fair, efficient and effective investigation of complaints of alleged misconduct against legal practitioners.
Promote high standards of integrity in the legal profession.
Promote the independence of the legal profession.
How to lodge a complaint
If you want to lodge a complaint with the legal ombud you can either call, email or use social media.
"Once the complaint has been received, we forward it to the assessment office, which allocates files accordingly and assesses the merits of the complaint in line with our office's mandate. The next step is to verify assessment," Ramoroka says.
Once the investigative merit is granted, the complaint will be assigned to an investigation office. If it has no merit, advice will be provided to the client with possible alternatives.
Thereafter, the investigation office will investigate the complaint and send a report to an evaluation committee, which will decide if mediation, conciliation or negotiation is required.
You can email complaints to: TLegora@justice.gov.za or call 076 235 9887, 010 023 5501 or 012 023 5505, or directly send a message using Twitter: @OLSO or Facebook: Office of Legal Services Ombud