Written by More Matshediso and Morena Motloung
Huge improvement to the size and services of Mafube District Hospital in the Free State
Residents of Mafube Local Municipality in the Free State are set to receive improved healthcare services after Mafube District Hospital was refurbished.
Free State Premier Sefora Ntombela and Health MEC Montseng Tsiu recently opened and handed over the newly refurbished hospital, which is located in Frankfort in the Fezile Dabi District.
The hospital boasts emergency, casualty and outpatient services, maternity, paediatric, pharmaceutical, HIV/TB, oral health, reproductive health and mental health services.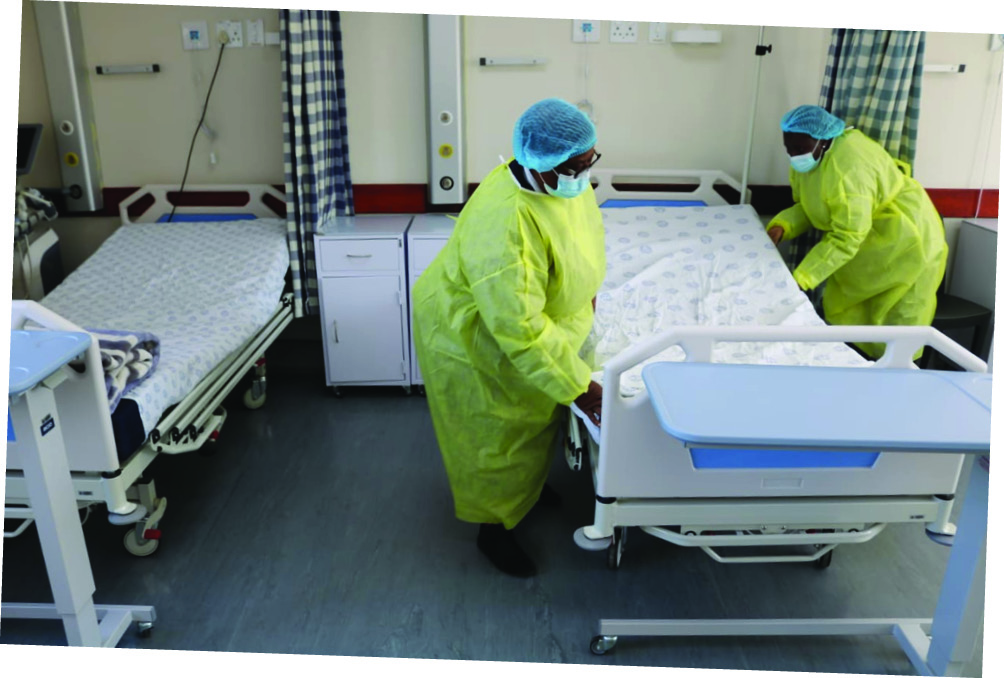 It also offers radiology, rehabilitation, social work, and operating theatre services.
The admissions office of the hospital has been extended and a new mortuary has also been built. In addition, seven patient buses were also handed over to the hospital.
The hospital's acting chief executive, Sello Mofumane, says renovations of the hospital started in 2018 and the capacity of the facility has increased from 34 usable beds to 56.
"These include 22 beds in the general ward and two 72-hour assessment rooms, five beds in the paediatric ward and 29 beds in the maternity ward," he says.
Mofumane added that there was an improvement as the hospital previously accommodated one child in a cubicle, and the casualty beds have increased from four to eight plus a resuscitation room.
"Our hospital receives referrals from eight primary healthcare facilities in the Mafube subdistrict, which comprises Frankfort, Tweeling, Villiers and Cornelia," Mofumane says.
He encouraged the community to take good care of the newly renovated hospital and report any acts of criminality on the infrastructure to the police.
According to Mofumane, the hospital was established in 1944 after one of the first medical doctor's in Frankfort, Dr Zuurdeeg, left a 1 000 pounds in his will for the hospital to be built.
"Miss Hester Muller of Tweeling was the first patient at the hospital and she is still alive," he says.
 The Dr Zuurdeeg Hospital was later renamed Frankfort Hospital, and post-1994 was again renamed Mafube District Hospital