Mpumi Maesela's passion for empowering female farmers drove her out of her job as a banker and into agriculture.
Maesela says after spending many years working as a banker for the Women's Development Bank – which focuses on funding and empowering women in business, especially in rural areas – she wanted to do more to help.
Many rural women farm and Maesela decided that getting these subsistence and small-scale farmers to work together to grow enough of each crop to attract commercial buyers was the best way to e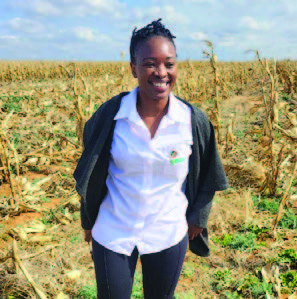 mpower them.
She says it also bothered her that fertile land was unused because the community did not have the money and resources to start farming. Promoting farming was her way of helping communities grow their own food and earn an income.
Maesela left her job and went to Spain, where she learnt strategies to uplift rural farmers. On her return in 2014, she founded SE Holdings, which helps women farmers with technical knowledge, funding, skills and market access. The company also owns heavy agricultural equipment that it makes available to farmers.
In addition, Maesela has built a network of markets, including food manufacturers and supermarkets, to ensure the farmers can sell their produce.
She and her team of 15 work closely with more than 150 emerging and commercial farmers across KwaZulu-Natal, Mpumalanga, North West, Limpopo and the Free State.
"Although SE Holdings does not currently own farms, we do have a small plot where we conduct trials to assist our farmers in producing high-quality harvests. We also provide internships for graduates in agriculture," she says.
What farmers need to know
If you want assistance from SE Holdings, your land must be accessible, fenced, have access to water and must have recently been farmed. You must have a basic business plan and record of what farming you have done on your land.
"Even if you failed somewhere along the way, you must show us so we can intervene and show you where you need to improve."
Maesela says farmers have to repay their loans once they start making a profit. However, she says that because SE Holdings helps them secure a market, they should soon be profitable.
She is currently in talks with the Department of Agriculture and Rural Development to form partnerships, particularly to assist beneficiaries of land reform programmes.