Written by: Kgaogelo Letsebe
Not many women are part of the South African fuel retail industry, but Queen Majola (39) is gracefully making her way in a man's world.
Majola is the proud dealer of a BP service station in Cala in the Eastern Cape.
The mother of two boys started off as a cashier after being unable to continue with her electrical engineering studies because of a lack of funds.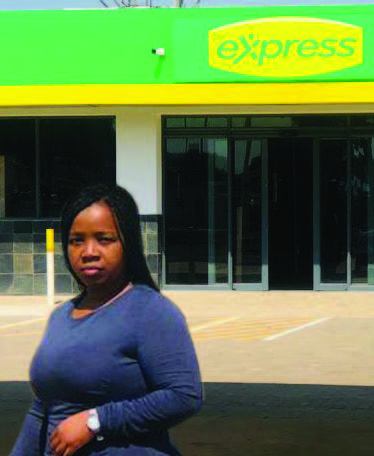 In 2010, upon returning from maternity leave, Majola decided to start her own business, doing stock-taking at several service stations around Durban. "I did not want to continue with my job as a cashier because I knew I wanted more from life. I wanted to create jobs for other people and feed families," she says.
Through her work, she met Sbonelo Mbatha, who owns multiple service stations in the area. Mbatha became her mentor and challenged Majola to go back to being a cashier in the short term, while she learnt more about running a service station. "My business was not doing well, so I took the position. Within a short period, I was promoted to supervisor and that encouraged my ambition of running my own service station."
Steady gains
In 2017, Mbatha purchased another service station, BP Seaview, and entrusted her with being the site manager. "The site was pumping 78 000 litres a month and I grew it to 200 000 litres a month."
She says that thanks to the quarterly meetings for all Mbatha's site managers, held at different service stations, she was able to 'grow every day in terms of site operations'.
While working as a site manager in 2020, Majola took the opportunity to enrol in the PetroCONNECT fuel retail industry readiness programme. The transformation programme, according to the company, provides the practical knowledge needed to operate a highly successful service station.
After she completed the programme, Majola says she believed she had what it takes to be a dealer and started applying for her own site. She was officially appointed as a dealer and owner this year.
Women should not be scared to enter the industry, says Majola, because running a service station takes brains, not muscles. She hopes to empower other women to follow in her footsteps and says she is in the process of 'engaging the Wholesale and Retail Sector Education and Training Authority to help me to keep upskilling those who did not make it as graduates'.