Written by: More Matshediso
If you do not have an income and are between the ages of 18 and 60, you can apply for the Special Coronavirus Disease (COVID-19) Social Relief of Distress (SRD) Grant.
Government has reintroduced the SRD Grant of R350 per month to help qualifying applicants who have no financial support, to survive the continued hardships brought about by the COVID-19 pandemic.
The initial SRD Grant, which was discontinued on 30 April, had a positive impact on successful applicants' lives, says Social Development Minister Lindiwe Zulu.
She adds that gover- nment has allocated R26.7 billion for the grant, which is available from August 2021 to March 2022. The allocated amount includes the South African Social Security Age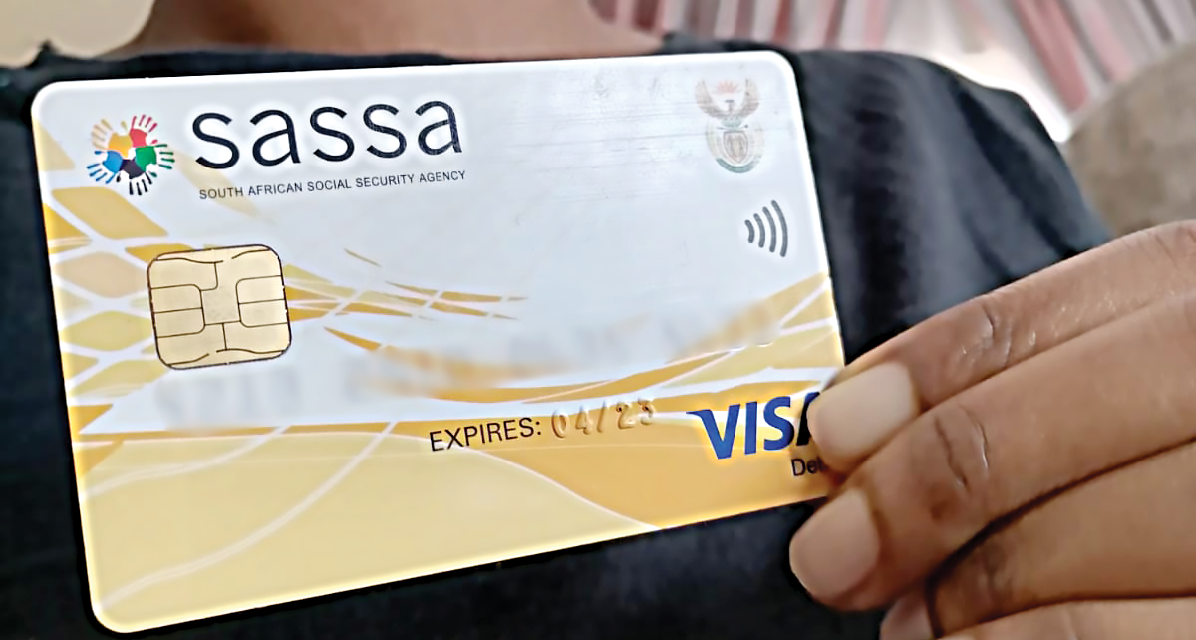 ncy's (SASSA) administration costs.
Applications will be considered from the month in which the application is made, and paid until 31 March 2022, providing the qualifying criteria are met. "This requirement will be confirmed through monthly validations of every application," the Minister says.
Who can apply for the grant?
According to the Minister, applicants must:
Be South African citizens; permanent residents or refugees registered on the Home Affairs database; people who hold special permits under the Special Angolan Dispensation or the Lesotho or Zimbabwe Exemption Permit Dispensations; or asylum seekers, whose Section 22 permits or visas are or were valid on 15 March 2020.
Live in South Africa.
Be between the ages of 18 and 60.
Be unemployed.
Not be receiving any social grant.
Not be receiving an unemployment insurance benefit and does not qualify to receive an unemployment insurance benefit.
Not be receiving a stipend from the National Student Financial Aid Scheme or other financial aid.
Not be receiving any other government COVID-19 response support.
Not be a resident in a government-funded or subsidised institution.
 
Minister Zulu encourages those who previously applied and still meet the criteria to reapply, to enable the department to assess their eligibility. All applications will be treated as new applications, every month. 
Why reapply?
Minister Zulu says
reapplications are important because people's circumstances may have changed. The department will confirm applicants' personal details, and assess their income and financial status.
Applicants must also accept the grant's declaration and consent, which have been strengthened to comply with the Protection of Personal Information Act of 2013; and must give consent to SASSA to verify their identity, residency, income and social security benefits with any other institution.
"All recipients who may have not received some of their payments during the first iteration of the grant will certainly receive their payments. This new iteration will not affect those payments," Minister Zulu confirms.
During the first iteration, almost 10 million applic- ations were received and just over six million were approved. Payments amounting to R24 billion were made, and an additional R15 billion was spent topping up all grant types for six months.
All of the applications were received via online and digital channels, which speeded up the process.
"We have taken note that the majority of the previous applications were paid to males between the ages of 18 and 35. To address this gender imbalance, the grant has now been opened to include caregivers [who don't receive any other grant], the majority of whom are women," says Minister Zulu.
How to apply?
Applications can be made via the:
SASSA website: https://srd.sassa.gov.za.
WhatsApp line: 082 046 8553.
Unstructured Supplementary Service Data line: *134*7737#.
SASSA has also added two new online channels for applications, to ease the pressure on the website, namely https://govchat.app/login and Facebook messenger at  https://www.facebook.com/govchat.org
Applicants must only submit one application, using one of the channels, and must include all of the relevant information in their application, including their banking details, so that payments can be made as soon as the criteria have been met.
Payments will be made directly into the beneficiary's bank account.
Applicants who do not have bank accounts will receive their payment via SASSA at the SA Post Office, Post Bank or Bank Mobile Money Transfers (cash send).