The Department of Higher Education and Training is working on a strategy to do away with myths and fake news about the Coronavirus Disease (COVID-19) vaccine.
The department's Minister Blade Nzimande recently announced the formal commence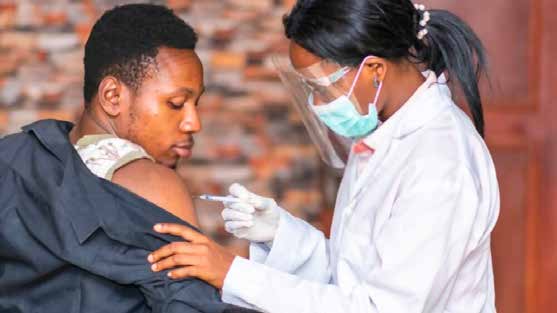 ment of the COVID-19 vaccination programme in the post-schooling education and training (PSET).
He said, however, that there is a fundamental need to address the myths, fake news, misinformation and misconceptions around vaccination.
"We are starting to better understand people's knowledge, attitudes and perceptions about the COVID-19 vaccination. Guided by the PSET vaccine plan, I have asked Higher Health to develop a comprehensive communication strategy that involves all stakeholders within the PSET sector, so that we can jointly mitigate vaccine hesitancy and other misinformation prevalent in our communities and society at large," the Minister said.
He added that it's vital that everyone who becomes eligible for a vaccine takes up the opportunity. "Vaccines used in South Africa have been proven to be effective and safe."
Minister Nzimande said the PSET vaccination programme extends and deepens the comprehensive sectoral contribution to the national COVID-19 response, which has been developed and supported by Higher Health since the beginning of the pandemic in South Africa.
The roll-out of vaccines in the sector started with all staff members in tertiary institutions, above the age of 35, including academia, management, frontline staff at residences, cleaning, security and support staff.
Minister Nzimande confirmed that the infrastructure and logistics that are setup within the PSET sector will provide easy access to the country's general immunisation plan, and will reduce the load on the Department of Health's vaccination points.
Approximately 100 vaccination sites were opened in the sector by Higher Health and the Department of Health in various parts of the country, to ensure the roll-out runs smoothly.