In 2012, Mike Maziya, the co-owner of manufacturing company Verigreen, noticed a woman carrying a bundle of plastic waste on her head. When he asked what she was doing, the woman said that she was unemployed and was selling plastic to recycling plants in order to earn a income.
Mike's wife, Thina, was touched by this story of hardship and believed that there was an opportunity to uplift such women and help them earn better incomes.
"We are aware that the nature of the recycling industry is not lucrative and often those working in the collection processes are paid a non-sustainable rate," explained Verigreen brand manager Kerry Herbert.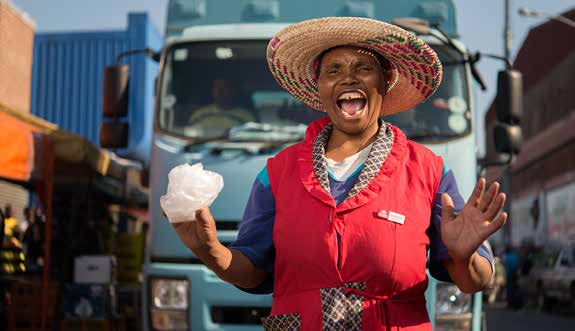 This is how the Supa Mama project was born. The project takes in hundreds of unemployed women in KwaZulu-Natal and empowers them through training.
"Our training programmes cover sorting and grading of recyclable material to better the women's knowledge of the industry and assist them in ensuring good returns on the materials they collect," explained Herbert. "We also give them entrepreneurial skills and we develop their life skills through, for instance, first aid courses."
There are currently 300 women in the programme, who are paid good rates for collected materials.
"This is so that they can ensure the financial support of their families. Our goal is to empower these 'Mamas' to become microentrepreneurs and create a sense of belonging," said Herbert.
Joice Sibisi, a single mother with three children, said that her life has been completely transformed through Super Mama.
"My firstborn child had to go into recycling like me, because I couldn't afford to send her to school. But then I became part of the Supa Mama programme. Now my second child is wearing a white jacket, working with doctors. My youngest child is in Cape Town studying at university," said Sibisi.
Another Supa Mama, Mtuzela Zulu, said that the programme has stopped her from having to beg on the streets.
"I love what I do because it is way better than begging for food elsewhere or at people's households. I've learnt to always bring clean plastic for premium prices," Zulu said.
Herbert says that it is a privilege to be able to uplift the communities around Verigreen's areas of operation.