Written by Silusapho Nyanda
Farmers in the Free State are to benefit from a new Farmer Production Support Unit (FPSU) which was recently launched by the Department of Rural Development and Land Reform (DRDLR).
The FPSU will assist farmers by providing logistical needs such as setting up of a mechanisation unit, a packhouse and training workshop facilities.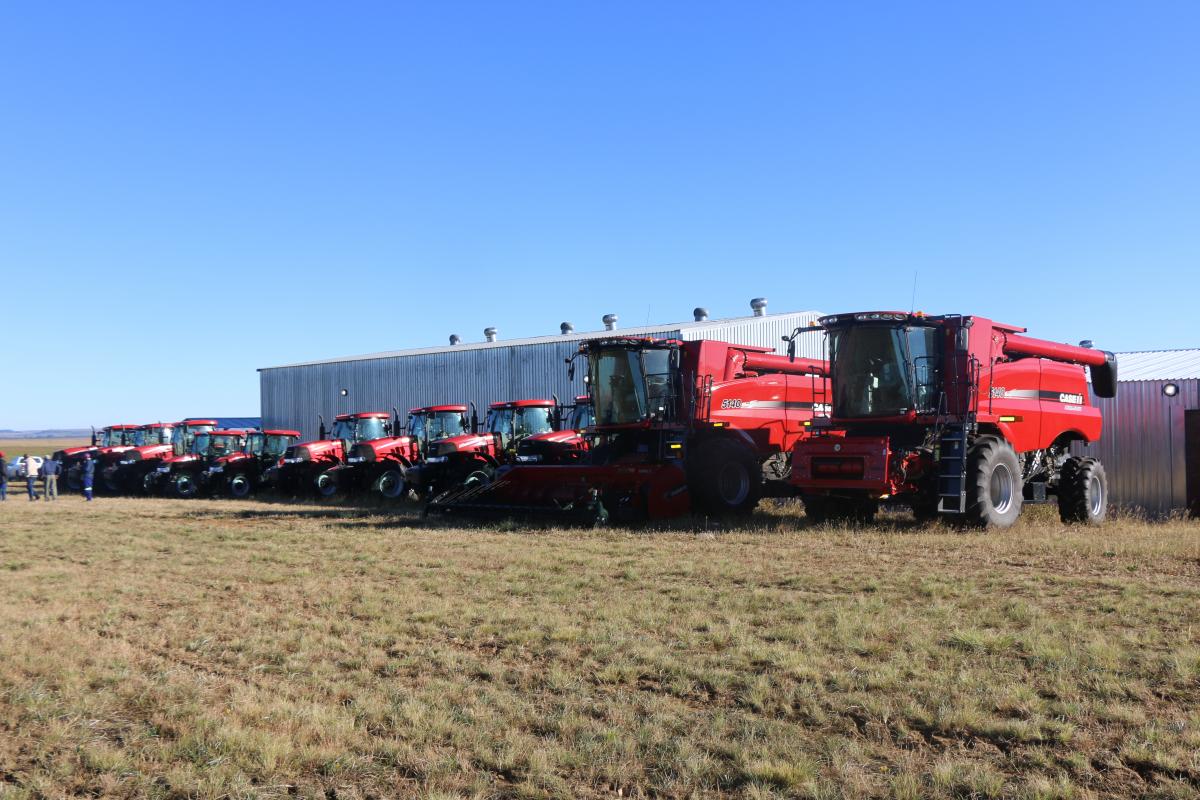 Farmers also received machinery that would assist in the production of their crops.
Farmer Letsholo Makgalemela said the programme will assist in making farming easier.
"Previously it was a challenge for us to do farming because we struggled to raise funds to hire tractors, but now with the new machine we are happy because we will able to feed our families," said Makgalemela.
The launch was attended by the *Minister of Rural Development and Land Reform Maite Nkoana-Mashabane who said through the FPSU about R50 million was spent in machinery, equipment, construction of the facilities for packaging potatoes and beans and production inputs for the farmers in Makholokoeng and surrounding areas.
"This is the post-settlement support that the department provides to ensure farmers' operations are not hampered by lack of resources and to ensure that they run viable businesses," she said.
"The support is being advanced to nine cooperatives of 135 farmers. Our aim is to boost food security and alleviate poverty."
The FPSU programme was part of a broader plan by the department to support farmers countrywide.
According to the department, the FPSU programme is aligned with the Agri-parks programme.
"Agri-parks have been put forward by the Department as smallholder farmer or cooperative-led rural development networks achieving the national goals of inclusive rural development and integration, employment creation, poverty eradication and inequality reduction," said Minister Nkoana-Mashabane.
The department plans to open two FPSUs in all the country's district municipalities.