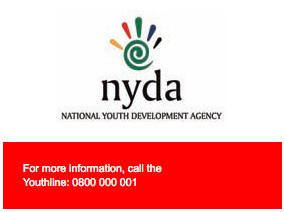 It's all systems go for a number of young people who attended the National Youth Development Agency's (NYDA) 'Buy Youth' Campaign held in different provinces since its launch last year.
The NYDA started the campaign to get big companies to buy from youth-owned Small Medium Enterprises (SMEs). This is because one of the challenges they face is a lack of access to business markets. The campaign created an opportunity for both industry buyers and youth-owned SMEs to make contact and do business to the benefit of both buyers and SMEs.
Beyond expectations
Tabisa Khoapa, proud owner of Tabisa Training &Management Services, is one of 32 young entrepreneurs who benefited from the campaign. She had an opportunity to make a presentation to a group of 128 corporate companies and industry buyers in the Gauteng leg of the campaign.
This has helped Tabisa Training &Management Services, a company that provides health and safety training and management services in the construction sector, to grow beyond expectations.
Opened doors
As a result of the campaign, they have secured business opportunities with giant companies like Sasol Chemcity and Denel Land Systems. This, in turn, has also opened doors for Tabisa to develop a health and safety toolkit for the construction industry, the first of its kind. "Exposure by the NYDA got us into the fast lane and we've been running ever since, " says Tabisa. "I've got more staff and the business is expanding. Generally, we have managed to change focus and re-strategise."
- Mbulelo Baloyi