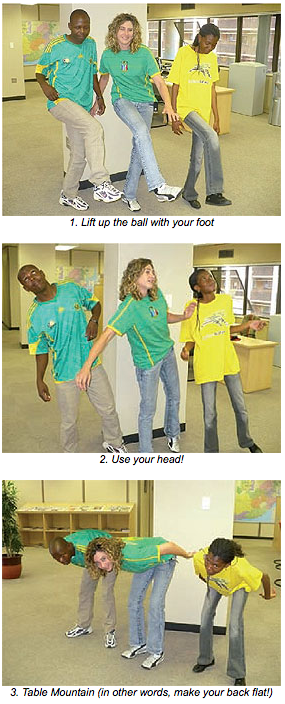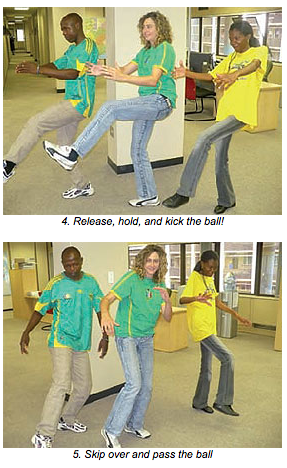 First, everybody did the moonwalk dance, then the macarena. The Mexican wave is also now a feature of all sporting events. South Africa is set to get the world jiving to an African rhythm with the diski dance to celebrate the first ever FIFA World Cup on the African continent.
The diski dance is set to get thousands of football fans moving to an African beat during the World Cup in June and July.
'Diski' is a popular slang word for football in South African townships. The dance is made up of a series of football moves with an imaginary soccer ball. With the diski dance, the 2010 National Communications Partnership (NCP) aims to fire up excitement ahead of the World Cup.
Excitement
A 60-second television advertisement showing how the diski dance is done, is already being shown on major television networks worldwide. These include BBC World, CNN International, Sky, EuroSport and Fox. The television advertisement will reach more than 600 million viewers between now and kick-off.
The aim is to let this dance spread to the whole of Africa. It should be to 2010 what the Mexican wave is to sport: a display of unity and celebration by people from all over the world. By learning to do the diski dance, you will start feeling the rhythm of African football, as well as the energy and passion the world is going to see at the 2010 World Cup.
- Mbulelo Baloyi