Pule Ratsoma, a young emerging artist based in Tembisa, is not letting the coronavirus (COVID-19) pandemic take away his passion for art.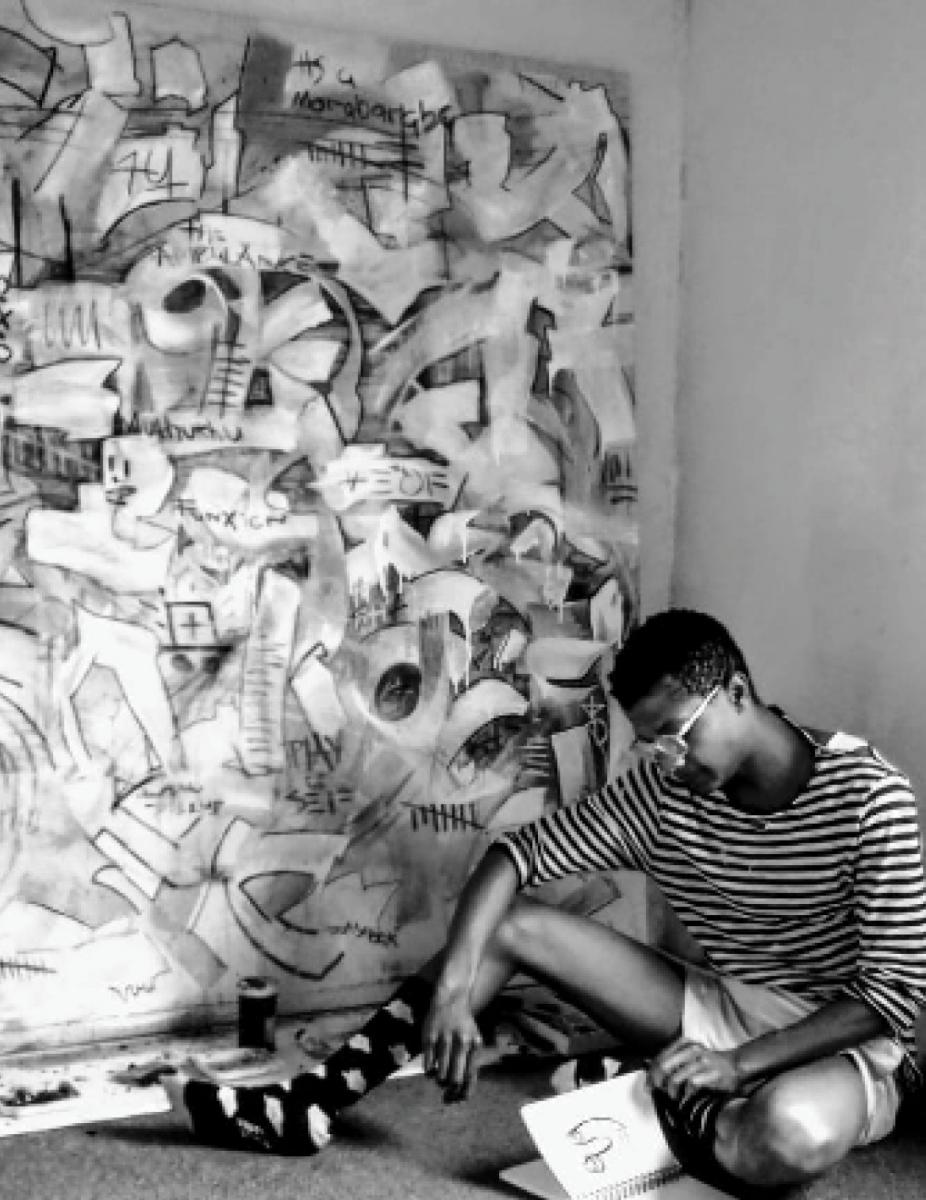 Ratsoma (30) was in his last month of an internship as a gallery assistant at the Artist Proof Studio in Newtown when the virus brought everything to a halt.
"The studio had to close down, so obviously I had my internship stopped. It was completely unexpected and none of us were prepared for this financially," says Ratsoma.
However, Ratsoma has become one of the beneficiaries of an incredible initiative to raise funds for young emerging artists, called the Lockdown Collection.
The Lockdown Collection saw renowned South African artists creating a collection of artworks which were then auctioned online. The 21-day campaign raised R2 million. Of this, R250 000 was donated to South Africa's Solidarity Fund to support government's efforts to fight COVID-19, while the rest of the money was put into the newly created Vulnerable Visual Artist Fund. The fund has paid out grants to over 100 vulnerable artists to date.
Ratsoma successfully applied for funds and says the money he received has helped sustain his family through these difficult times.
"My mother has been retrenched, so I am currently the only one who can provide an income through this fund. It has been extremely helpful to provide for our essential needs, including healthcare, food, rent and electricity."
Lauren Woolf, one of the founders of the Lockdown Collection, says that young artists should not be starved of earning a living during this time.
"We cannot afford to lose our artists or their incredible artworks – especially not now, when we need them to bear witness to this moment in time," says co-founder Kim Berman.
The success of the first collection saw another 21-day Lockdown Collection being launched on 25 May, contributing further funds to the emerging artists and the Solidarity Fund.