A new taxi service in the Western Cape is providing safe transport to our public healthcare heroes, as well as to patients who have been diagnosed with coronavirus (COVID-19).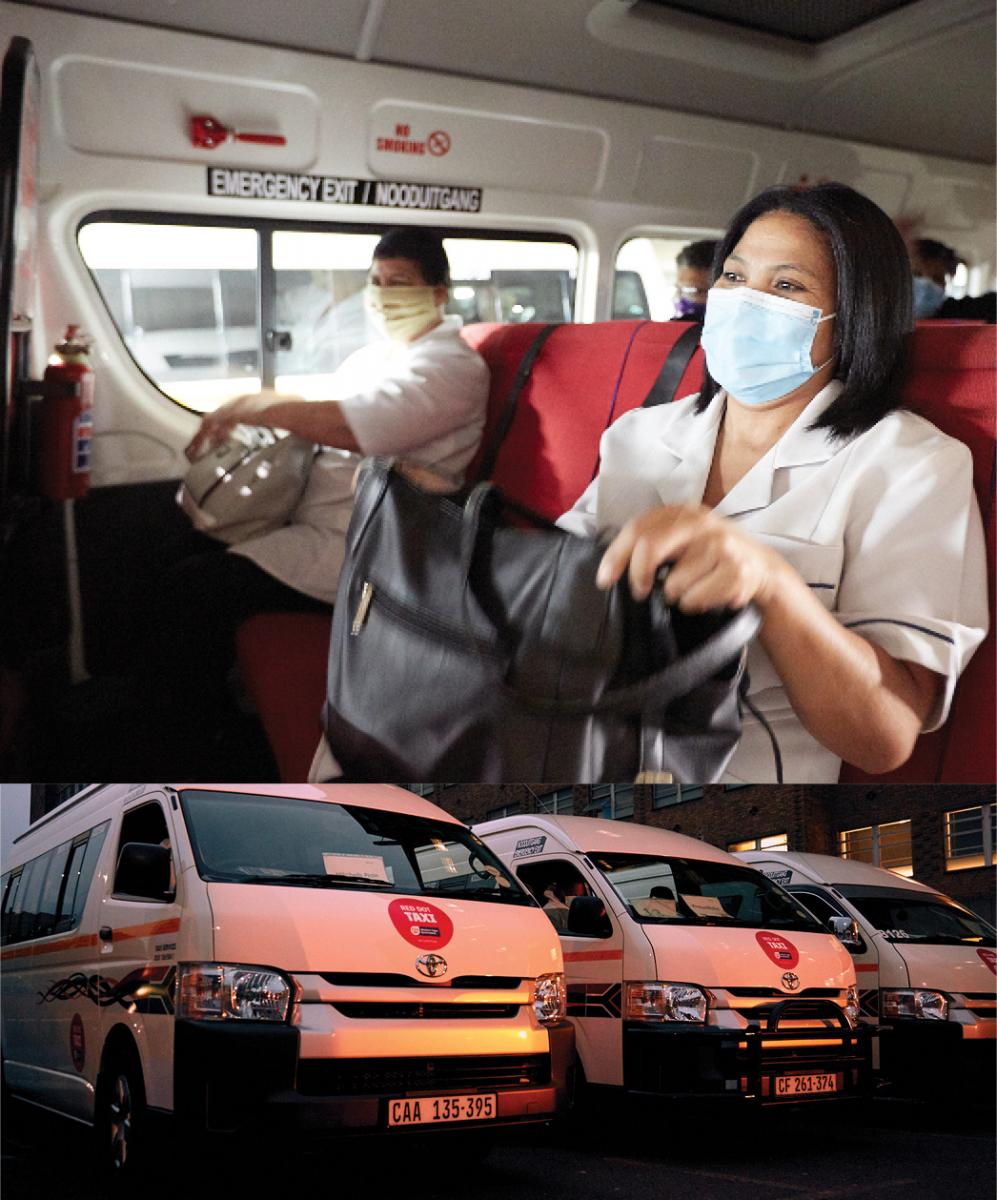 The Red Dot service is a partnership between the minibus taxi industry and the Western Cape Government. It makes use of 100 minibus taxis, marked with red dot stickers, which are delivering critical transport services as part of the fight against COVID-19.
During the lockdown, the service has been transporting healthcare workers in the evenings. The second part of the project involves transporting suspected or confirmed COVID-19 patients to safe quarantine and isolation facilities.
"Because many people are unable to quarantine or isolate themselves, the Department of Health has established public quarantine and isolation facilities across the Western Cape," says Transport and Public Works MEC Bonginkosi Madikizela. "Red Dot supports the effective functioning of these facilities by providing safe transport for those who need it," he says.
The minibuses follow extremely strict hygiene standards, including cleaning and sanitisation of vehicles after every trip, the use of masks and appropriate protective gear and a less than 50 percent capacity.
"As government, we will carefully monitor the service with trackers and an intelligent transport system linked to the department's Transport Hub, as well as on-the-ground monitoring," says Madikizela.
Meanwhile, the partnership is also strengthening the relationship between government and the minibus taxi industry.
"The minibus taxi industry is critical for the functioning of the economy and, ordinarily, transports millions of people per day, including essential service workers. Like many other businesses, the industry has been hard hit by the lockdown. The Western Cape Government has and will continue to work with the minibus taxi industry to ensure that these essential services continue to operate," he says.
 A new company called Umanyano Travel Services was established to provide the Red Dot service. Director of the company Nazeem Abdurahman says the taxi industry is extremely grateful that government approached them to fulfil this important transport function.
"Instead of the healthcare workers being stranded without transport or having to take four or five taxis to get home, they can now use our service to be transported safely in one trip."