Written by More Matshediso
Keaoleboga Motlhankane (19) of Rustenburg in the North West believes that it is important to save the academic year in order to avoid future economic challenges.
She is a second-year social work student at North-West University's Potchefstroom campus.  
Given the challenges brought about by the coronavirus disease (COVID-19) pandemic, such as the closing of learning institutions, Motlhankane says virtual learning provides a great opportunity for students to continue learning while adhering to the regulations of the lockdown, which are intended to combat the spread of the virus.
"If we do not save the academic year and instead only focus on fighting the virus, the youth – who are also the future of the country – will be more affected in the long run. We might end up with high numbers of school or university drop-outs in the coming years. The number of unwanted pregnancies and unemployment might also increase, continuing the poverty cycle for many South African families," says Motlhankane.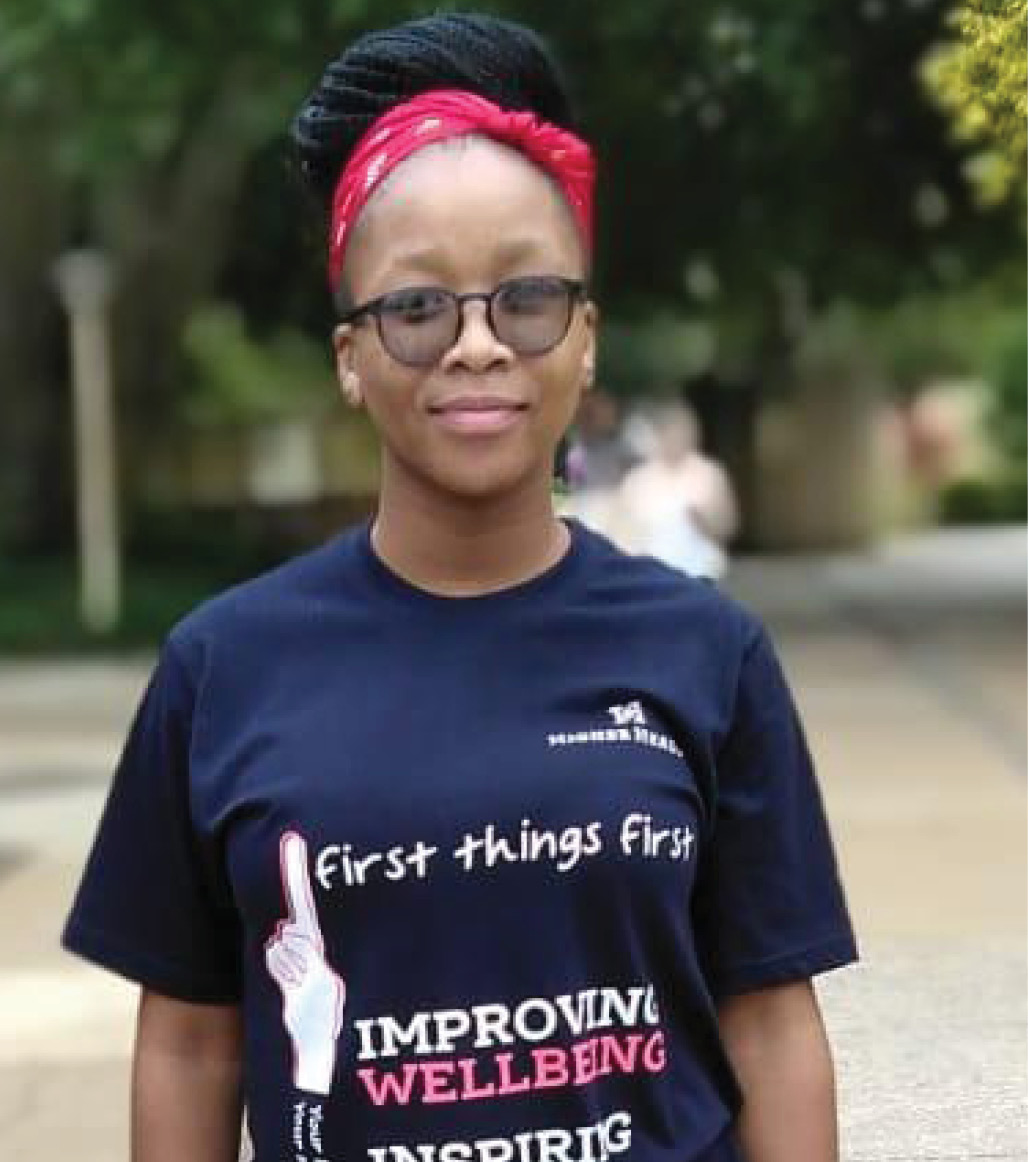 She is a recipient of National Student Financial Aid Scheme (NSFAS) funding, which has ensured that she enjoys her right to education.
However, she acknowledges that studying from home is challenging and requires more discipline than when she is on campus.
In the beginning of the lockdown, she used to take long breaks and watch television but soon realised that the routine was slowing down her progress.
"I thought I would have more time for myself, but no… I had to work twice as hard because there were no longer contact lectures and consultations. I stopped watching too much TV and started spending more time with my books. It is not easy but it is necessary because I cannot afford to lose my bursary. I have to make sure that I pass so that I can obtain my qualification," she says.
Her message to the youth this month is that every generation has its own challenges, and the current challenge brought about by the pandemic must be dealt with by the youth in order to secure their future.
"It is important for us to follow government regulations – only leave your home when it is essential and try your best to limit your movement," she says.
Students who have enquiries or complaints can call the Department of Higher Education and Training's call centre at 0800 872 222, the NSFAS toll-free line at 0800 067 327 or World Skills South Africa at 086 999 0125.