President Cyril Ramaphosa says government will stimulate local demand and grow South African manufacturing by making sure that the 'Buy Local' campaign is everywhere and ever-present.
He said this when he delivered the State of the Nation Address (SoNA) in Cape Town, where he showed up dressed in a suit, shirt and a tie that were locally made by textile workers working at the House of Monatic in Saltriver, Cape Town.
 "Let us all buy locally-made goods to drive up demand in our economy," he added.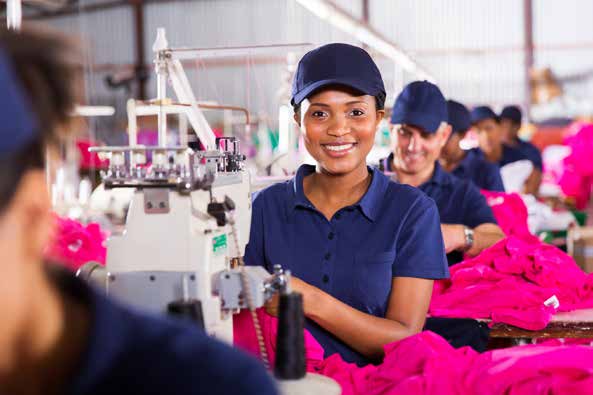 Within this next year, President Ramaphosa said government seeks to conclude agreements with retailers to stock more South African goods on their shelves and to actively promote the great products made by South African hands.
 At the same time, government will promote South African products more actively to the rest of the African continent and the world.
"These measures are underpinned by our strong commitment to a macroeconomic and fiscal policy framework that will continue to boost confidence and investment," he said.
 
Supporting youth in rural communities
The President also said government will support tech-enabled platforms for self-employed youth in rural areas and townships.
He said small business incubation centres will be rolled out to provide youth-driven start-ups with financial and technical advice as they begin their journeys.
On the eve of SoNA, President Ramaphosa met with several young South Africans who are doing amazing work to build the country and develop local communities.
The meeting was organised by the Presidency together with the National Youth Development Agency for the President to engage in dialogue with young people.
Youth representatives from across the country comprised entrepreneurs, community builders, activists and artists.
"If there is one thing we have learned from our engagements with this country's youth is that we cannot impose our solutions: everything we have to do must be led by them," the President said.
President Ramaphosa encouraged all to support the fire of entrepreneurship, because the fortunes of the country depend on the energies and creative talent of young people.