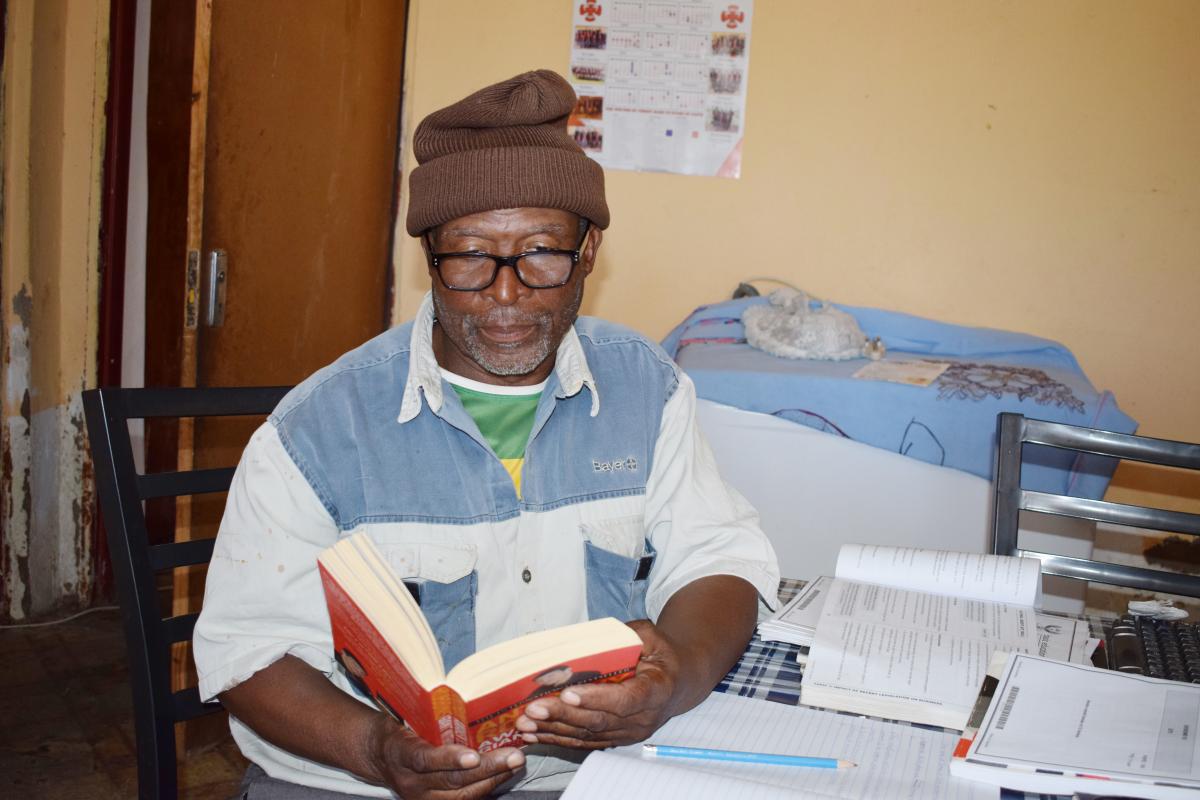 Obtaining a matric certificate was a far-fetched dream for Matshedso Masapo (71) who grew up in the farming community of Excelsior in the Free State.
Today Masapo is one step closer to achieving his life-long dream after registering at the Botshabelo Adult Learning Centre to pursue his matric.
Masapo is pursuig his dream even with the responsibilities that come with being a parent and a provider. 
"My love for education is so much that I can't just give up," said Masapo.
He explained that everytime he tried to go back to school he was faced with challenges.
Some of the challenges that Masapo was faced with included providing for his family and being questioned by employers during the aparthied era on the reasons behind furthering his stuies.  Masapo said at times he used to feel bad that he didn't follow through with his dream earlier, but he's now more motivated to finish the race he began more than five decades ago.
As a father of three, he admits that during the journey there was a time when he didn't feel comfortable being taught or even tested by people who were young enough to be his children.
He adds that he has since developed respect for young people.
 "Education has been an eye-opener which has allowed me to improve my life, like opening and running a tuck shop in my community.
"For me education is very important, because without it you can struggle endlesly," he said.
A member of Botshabelo Writer's Club, Masapo has written a Sesotho novel titled Thoteng Mora Tamolo which he self-published this year.
 "Part of the reason that I keep myself in a position where I am always learning is because I want to be an outstanding writer."
Masapo is also a pig farmer and he plans to assist other pig farmers by teaching them how to properly run their businesses, with the knowledge that he has learnt at school.
Masapo will have to wait until September to receive his results is matric results.