Written by: More Matshediso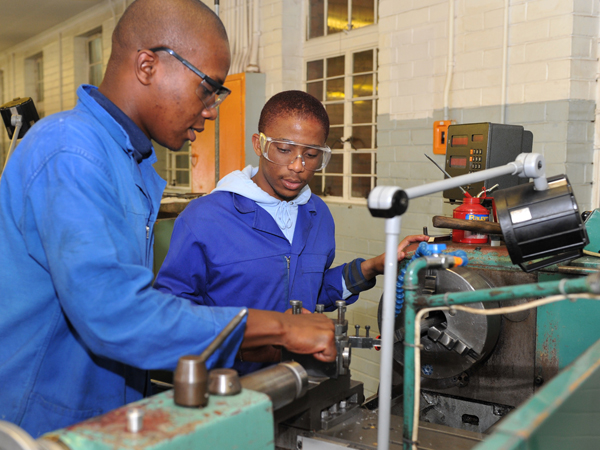 Skills development made it to the list when President Cyril Ramaphosa outlined the top seven priorities of the sixth administration during the State of the Nation Address (SoNA).
He read out 'education, skills and health' to be the second priority of government after 'economic transformation and job creation'.
The President said government will expand South Africa's high tech industry by ensuring that the legal and regulatory framework promotes innovation, scaling up skills development for young people in new technologies, and reducing data costs.
"Wherever we have gone young people have continuously raised the issue of the excessive high data costs in South Africa," said the President.
The President said he was aware of how data costs in the country affect youth's participation, skills development and contribution to the Fourth Industrial Revolution (4IR).
Broadly speaking, 4IR speaks to the changes that are taking place in technology. These changes bring a new way of thinking in terms of how technology is used at work, for everyday use and how people relate with one another.
He said within the next month, the Minister of Communications will issue the policy direction to the Independent Communications Authority of South Africa (ICASA) to commence the spectrum licensing process.
"This process will include measures to promote competition, transformation, inclusive growth of the sector and universal access," he said.
"This is a vital part of bringing down the costs of data, which is essential both for economic development and for unleashing opportunities for young people," he added.
The President also called on the telecommunications industry further to bring down the cost of data so that it is in line with other countries in the world.
Paid workplace experience
Government will expand its programmes to enable young people to gain paid workplace experience through initiatives like the Youth Employment Service, and also facilitating work-based internships for graduates of technical and vocational programmes.
President Ramaphosa said government will continue to develop programmes to ensure that economically excluded young people are work ready and absorbed into sectors where 'jobs demand' is growing.
These sectors include global business processing services, agricultural value chains, technical installation, repair and maintenance and new opportunities provided through the digital economy and the fourth industrial revolution.