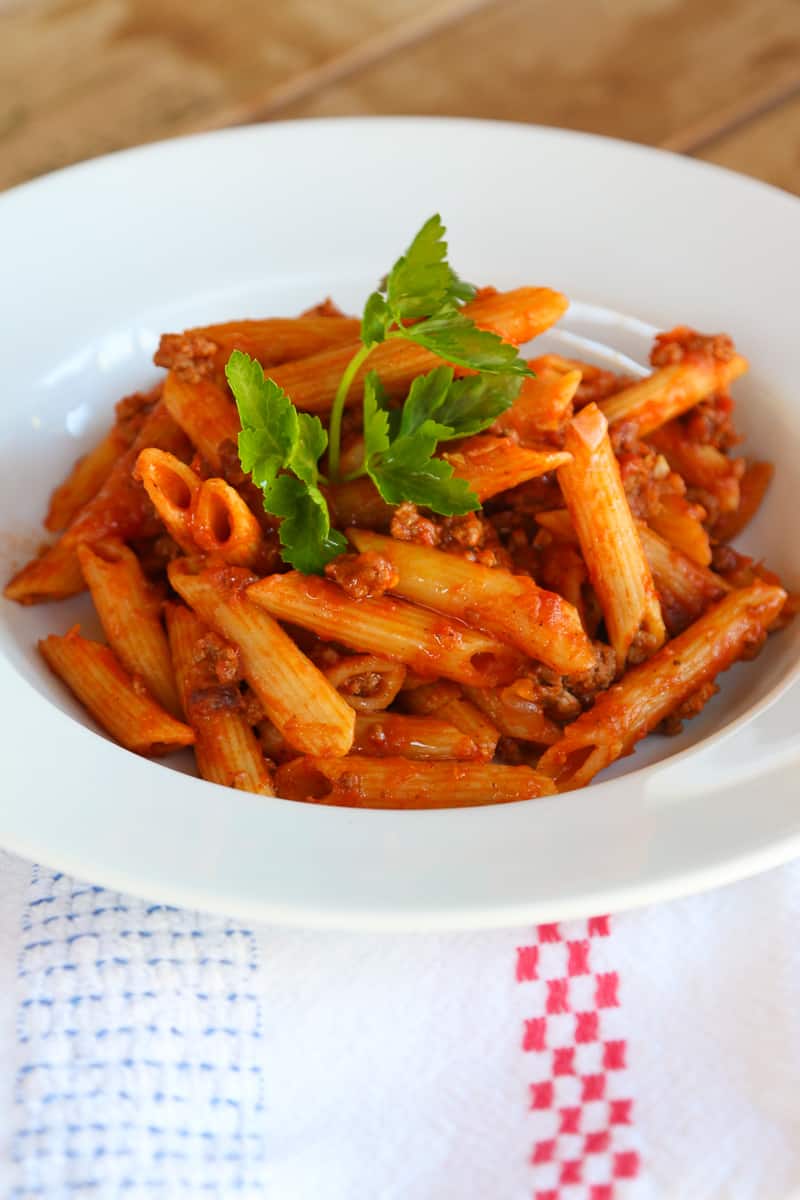 We all try to find ways to make our budget stretch much further than it can. That's why we've found this hearty, but easy on your pocket dish. Everyone loves pasta and this quick, easy and delicious meal that's packed with flavour will be a family favourite!  
Ingredients
4 tomatoes, chopped
500g beef mince
1 garlic clove, finely chopped
½  onion, chopped
100ml tomato sauce
500g mushrooms, chopped
1 tbsp butter
1 tbsp oil
1 packet pasta
Barbecue spice
Salt and pepper for seasoning
Method
Before you start cooking, boil a kettle of water for your pasta. This will help reduce its cooking time. In a pot, add the boiled water and tablespoon of oil, season with salt and add pasta. Stir and let it boil. When cooked, strain and set aside.
In the same pot, add butter, onions, garlic and mushrooms and sauté for a few minutes. Add in the chopped tomatoes, season with salt and pepper and let simmer for 2 minutes.
Season minced meat with barbecue spice and add into the simmering sauce. Allow to cook for 20 minutes, stirring occasionally. Once cooked, remove from the stove and pour in the cooked pasta. Mix until the pasta is well coated with sauce. Once mixed set aside and plate as desired.