Western Cape farm workers are now landowners with responsibility, pride and big dreams, thanks to a number of government initiatives that have turned their lives around.
In the small rural town of Haarlem in the Western Cape, beneficiaries are growing success for themselves and their families, through their involvement in an apple and pear farming initiative called the Appelkloof Workers' Trust.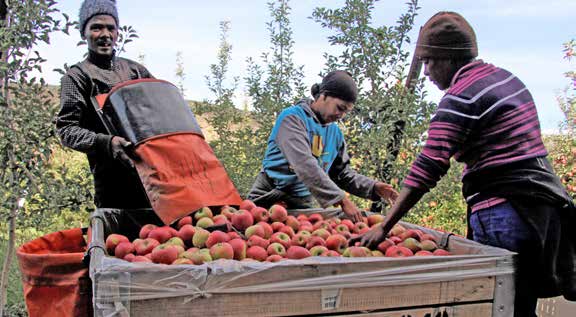 With the assistance of the National Development Agency (NDA) and government departments, 103 community members were able to buy an active apple and pear farm in 2008 that turned them into proud landowners. The farm ran into financial problems, but with a grant of R17 million from the Department of Land Affairs, the trust was able to repay its debts and start flourishing.
Today, there are 29 active members of the Appelkloof Workers' Trust. The farm produces a wide variety of apples and pears that are supplied to South African companies and exported to the United Kingdom and Taiwan. The beneficiaries own 100 percent of the farm, which has 100 hectares of land under production.
Farm manager Patrick Cornelius, who is a beneficiary of the project, said that funding from the NDA was vital in getting the farm up and running.
He added that participants in the project have been equipped with the skills and knowledge they need to make a success of themselves.
"The project recipients received on-site training in fruit production and harvesting. They were also able to work on surrounding farms, thanks to the additional skills and knowledge that they acquired," said Cornelius, who was a finalist in the 2016 Toyota New Harvest of the Year competition.
In addition to the trust beneficiaries, Appelkloof employs 105 people during harvest season.
"All are local, from Haarlem, so they generate money for their households and for their children," Cornelius said.
Thamo Mzobe, CEO of the NDA, said she was proud to see how the Appelkloof project was benefitting the entire community of Haarlem.
She said the NDA is extremely focused on supporting food production initiatives, as they are key to combatting poverty.
The farm has received additional support from the National Treasury's Jobs Fund, which has assisted with planting around 20 hectares of pear and apple
trees.