About 5,2 million South Africans were living with HIV in 2008. But national efforts by government and various stakeholders to fight HIV and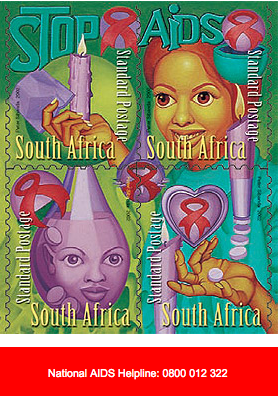 AIDS is showing positive results. A study by the Human Sciences Research Council (HSRC) shows that South Africa's HIV and AIDS figures are stable and there are signs that fewer children and teenagers are being infected. This could be the result of efforts to fight HIV in early childhood through programmes like the prevention of mother-to-child transmission.
The study further shows that HIV among people aged 15 to 49 has dropped between 2002 and 2008 in the Western Cape, Gauteng, Northern Cape and the Free State. The largest drop was by 7,9 per cent in the Western Cape. The study also shows a drop in new infections among teenagers aged 15 to 19 years. New infections in the age group below 20 years dropped from 2 per cent in 2002 to 1,7 per cent in 2008. South Africa is currently implementing the largest antiretroviral treatment programme in the world.
- BuaNews