Youth development is a critical focus area for our government, said President Jacob Zuma at the launch of the new National Youth Development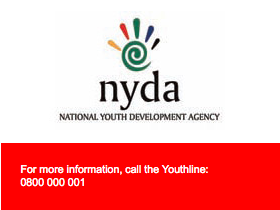 Agency (NYDA). The new agency will usher in a new era in youth development, he said.
The NYDA was launched as South Africa commemorated Youth Day on 16 June, marking the 33rd anniversary of the Soweto uprisings in 1976.
The NYDA was formed when the National Youth Commission and Umsobomvu Youth Fund were joined. It was started following the approval of the National Youth Policy (NYP) 2009 - 2014. The policy will guide government and social partners in working together to promote and speed up youth development programmes.
Economic opportunities
The NYDA will link up unemployed young graduates with economic opportunities. It will strengthen efforts to expand the National Youth Service Programme and support young entrepreneurs.
It will expand opportunities for skills development, targeting the youth and ensuring better access to decent work opportunities.
Guided
Young people will also be guided to play a role in poverty alleviation, rural development, crime prevention and reducing HIV and AIDS. Plans are underway to recruit and deploy thousands of unemployed youths in the fight against crime in communities.
The NYDA will have offices at the three spheres of government, namely national, provincial and local government levels.