The Eastern Cape Development Corporation has helped a social warrior fund the packagingand marketing of her affordable sanitary towel.
Babalwa Mbuku's mission to empower the poor has given rise to a sanitary towel brand called Ntombam, which means 'my daughter.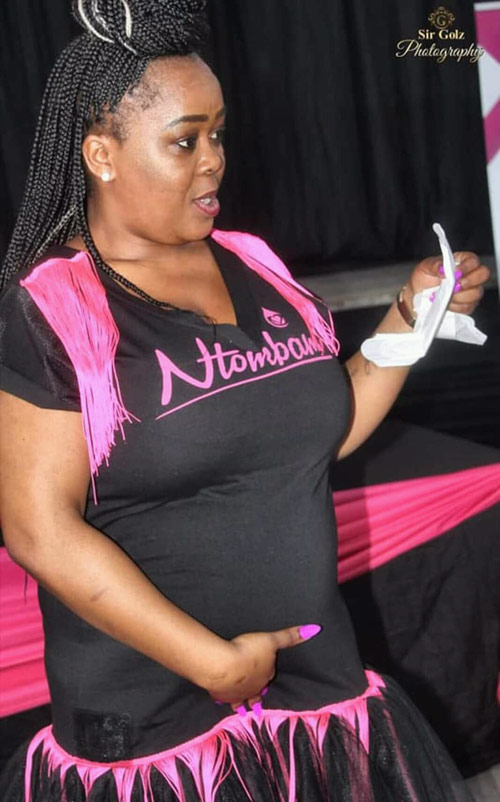 The bubbly 39-year old, who is a 2019 ambassador for Brand SA, hopes to open her own manufacturing facility in East London. She explained that through her NPO Operation Feed-a-Child, she noticed that many girls miss school when menstruating because they do not have sanitary wear.
"I visited a lot of schools in the province and I did research which showed that some girls used newspapers, some pieces of cloth and some even went as far as using soil or cow dung wrapped in cloth or aloe leaves. When I went to Lusikisiki, I found that they did not even have panties so they did not go to school when they had their periods.
"Others buy cheap pads which leak because they are of poor quality. Some are scented and children get allergic reactions. I decided to intervene," said Mbuku.
She designed sanitary towels with the health and confidence of the girls in mind. "Some kids start their period very young, for example at nine years of age. I had to make sure they would still be able to play while on their period without worrying about leaks."
Sadly, Mbuku found there are many misconceptions about menstruation.
"Girls are told that they are unclean and must not prepare food for others because it's bad luck, hence some even  have depression. I decided to became a menstrual coach to demystify menstruation and I include boys because when
girls leak, the boys laugh at them and some get so embarrassed they never go back to school."
Mbuku has also written a motivational book called 'Rise Ntombam because you can, to highlight how she rose time and again from setbacks.