Written by Silusapho Nyanda
Minister in The Presidency responsible for Women, Bathabile Dlamini, says there is nothing that government treasures more than the dignity of women and girls.
"The South African Government, through the Department of Women, has seen it appropriate to ensure that the dignity of the girl child is protected by rolling out free sanitary pads to learners," Dlamini said.
Speaking at the launch of the National Sanitary Dignity Programme in Piet Retief in Mpumalanga recently, Minister Dlamini said government wants to ensure that learners attend school without hindrance due to "a biology which is a natural part of life".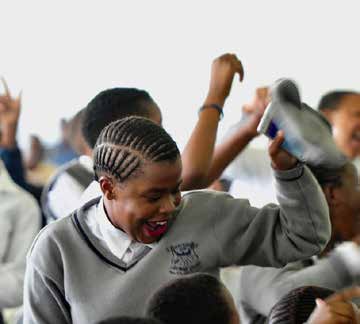 The national launch of the Sanitary Dignity Programme was held under the theme 'Restoring the dignity of young women'.
The launch is a culmination of government's efforts to ensure that all young women have access to sanitary products.
Cabinet took a decision in October 2017 that the sanitary dignity programme should first be piloted in KwaZulu-Natal, Eastern Cape and Mpumalanga  and that would inform and guide the national roll-out process.
The National Sanitary Dignity Programme encompasses the entire value chain, from procurement and production to storage, distribution, and disposal of sanitary products.
The Department of Women is mandated with the responsibility to coordinate the development of an implementation framework on the distribution of sanitary products to girls and women.
Minister Dlamini said few countries in the world supply free sanitary pads to women and girls that cannot afford to access these products.
"South Africa is one of the leaders in this quest to ensure that women empowerment and gender equality is realised."
She said if sanitary pads were not made available to women and girls, it would have an impact on the academic progress of a girl learners at school, while boys would progress without hindrance and that would perpetuate the prevailing feature of an unequal society.
Sanitary dignity pilot breaks cycle of poverty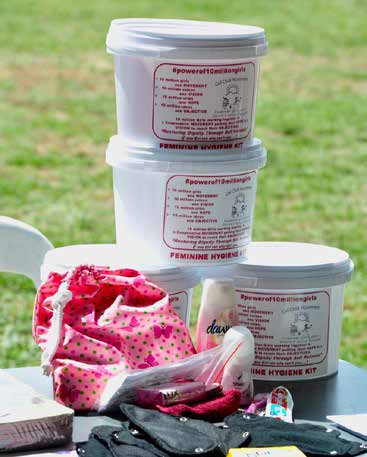 For Noluthando Mtshali, who is part of the KwaZulu-Natal pilot at Bhekabantu Secondary in Msinga, the provision of free sanitary towels was a financial relief to her family.
"I come from a poor family and free sanitary towels come as a financial relief to my parents and it means that I have no reason to miss school," Mtshali said.
The 17-year old said pupils at her school used to be embarrassed at school when they were on their periods, as often the menstruation cycle would start without warning.
"Some girls don't know when they will be menstruating as they don't have the pre-warning period cramps. In such cases you can end up being stained if you do not have sanitary towels, which is why it is necessary at all times to have a sanitary towel in your backpack," said Mtshali.
Bhekabantu Secondary School principal Malungelo Mntungwa said he had seen a marked improvement in the pass rate since the programme started.
He said he had also seen a substantial decrease in the number of absent pupils and those that drop out.
"The availability of the sanitary towels has helped us a great deal because attendance is now very good and pupils are more confident," said Mntungwa.
Did you know? 
In 2017 Gauteng allocated R58 million towards sanitary products and other hygiene products, while KwaZulu-Natal allocated R20 million. The Free State, North West and Eastern Cape contributed R6 million, R2.2 million and R1.2 million, respectively.
The Department of Women will in 2019/20 lead the coordination of the nationwide roll-out of the National Sanitary Dignity Programme in selected no-fee schools.