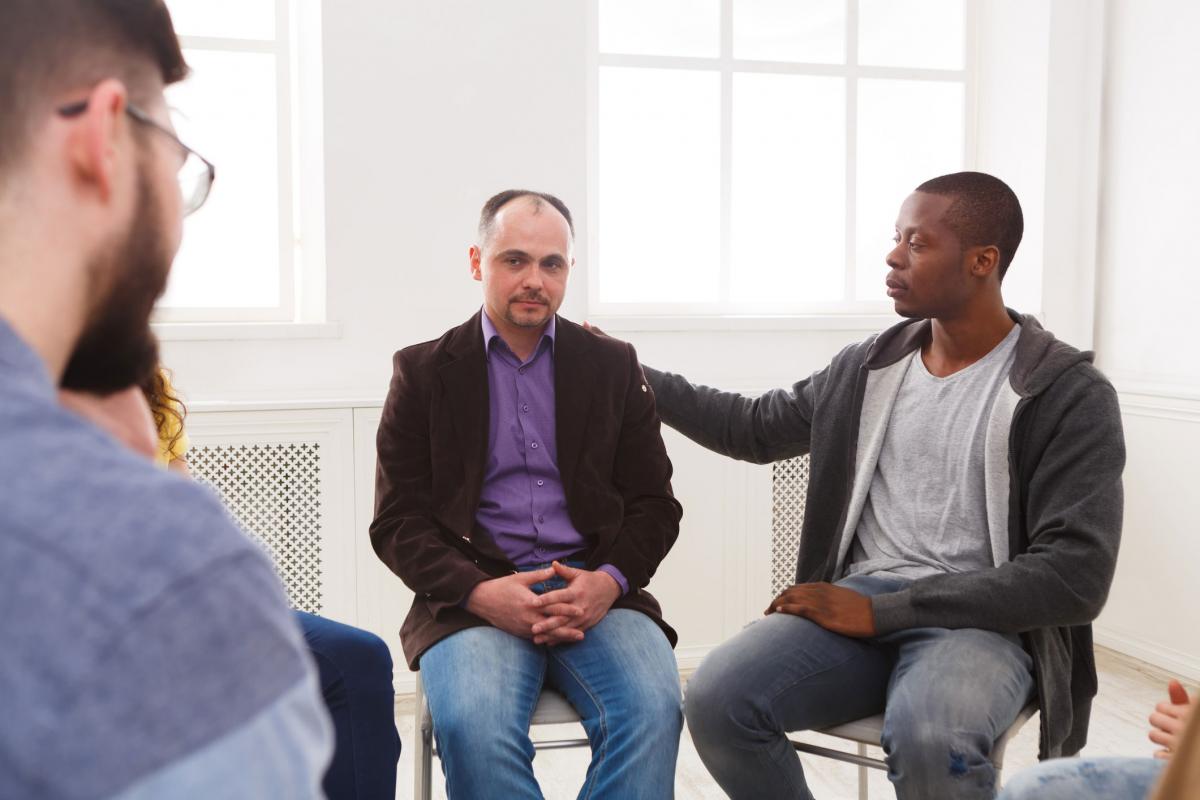 Men have a vital role to play in ending gender-based violence (GBV), believes social worker Mpho Ramoloto.
A Male Programme Co-ordinator at Agisanang Domestic Abuse Prevention and Training (ADAPT), Ramoloto provides counselling to perpetrators of domestic violence and GBV.
In general terms, GBV is violence directed against a person because of their gender. The majority of victims are women and girls and this is largely as a result of the unequal power relationships between men and women in society.
Before joining ADAPT two years ago, Ramoloto provided counselling for young boys who were in conflict with the law.
"I have come to realise that I have a passion for healing men and boys. There has been a shift in society in our efforts to address gender inequalities of the past. This process has somehow affected many men and boys, leaving them with discomfort and in shock," he said. 
What leads to GBV?
Ramoloto said gender stereotypes allow GBV to flourish.
"Men and women are both products of society. Behaviour is sometimes a result of observational and social learning because human beings model certain behaviours," he said.
"Most men expect women to do certain chores or treat them in a certain way because they were conditioned to do so. If a woman does not do as they expect, they quickly resort to abuse or violence," he added.
Ramoloto said societal expectations lead to gender roles and in turn, gender roles lead to expectations of behaviour and conduct. When someone does not operate within the prescribed path, things quickly escalate to violence.
"This is also why we find cases of 'corrective rape' and abuse levelled against people who do not conform to societal expectations, such as gay men and lesbian women," he said.
How to stop GBV
Feeling tempted to carry out any act of abuse is the first sign that you have a problem and you need to check if you have a coping mechanism to deal with it in order to avoid resorting to abuse.
If it is a recurring feeling, Ramoloto said it is important to verbalise how you feel. If communication is a problem, seeking professional help from psychologists or social workers is advised.
"Seek counselling so that you can have a conversation that is going to empower you," he said.
He said it is important for men to do self-reflection and unlearn certain things that they grew up thinking were correct, such as feeling like they have ownership over anybody, whether it is a girlfriend or a wife.
"A man has to know and understand that he does not own anyone or their body and paying lobola does not mean owning anyone," he said.
He also encouraged men to rather walk away if things do not work out, rather than to become abusive.
He said men should ask themselves:
Is what I am doing or saying respectful?
Is what I am doing responsible?
Is it healthy?
Is it safe?
The same introspection can be used in different aspects of their lives.
Where can you go for help?
Ramoloto said there are a number of organisations such as ADAPT that men can approach when they need help.
He also encouraged people to contact the national Gender-based Violence (GBV) Command Centre by calling 0800 428 428 or sending a 'please call me' to *120*7867#.
The centre has professionals who can help victims and perpetrators in the heat of the moment and also refer them for further counselling when there is a need.
It has a national database of organisations that can offer help.   
ADAPT was established in 1994 and is one of the first organisations in South Africa to introduce working with men as one of the effective strategies for confronting violence against women. ADAPT is based in Alexandra Community Centre in Johannesburg.
It can be contacted on 011 440 4047