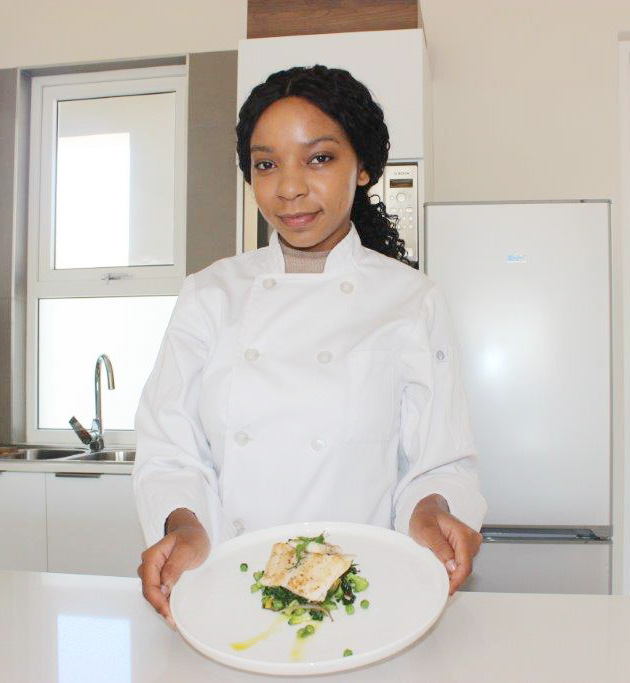 Unlike many newly-qualified chefs who opt to work for a hotel or a restaurant, Leigh-Ann Modise decided to spice things up and open her own business, named Cumin, the seed of a warm-climate herb that is popular in Latin American, Middle Eastern, African and Indian cuisine.
The 22-year-old said the main goal of her business is to influence healthy eating across South African homes, including in rural areas.
Cumin offers a range of services, including cooking lessons, catering for intimate events, providing a chef to cook private meals and weekly meal preparations for individuals who either want to lose or gain weight.
"All menu items for occasions are designed around client specifications to give their palate the ultimate satisfaction," explained Modise, who completed her Culinary Arts Degree from the International Hotel School in Johannesburg in 2018, where she also obtained her Food Preparation Diploma.
She has always been passionate about cooking and remembers making her first omelette when she was just four, which explains why she did not wait to graduate to start Cumin, initially as a food blog but today a registered business with a team of five qualified chefs.
In addition, Cumin sub-contracts students whenever it has big events. "I give students an opportunity because I remember being a student and broke… This is my way of giving others an opportunity," she said. 
Although her business is only kicking off, Modise is already making a name for herself. She contributed to Mogau Seshoene's cookbook The Lazy Makoti's Guide to the Kitchen as an assistant chef and has cooked for the Ambassador of France to South Africa, Christophe Farnaud, and his diplomatic guests in celebration of Africa Month in 2018. She was also the head chef for the French Consulate's annual Bastille Day celebration in Johannesburg.
"That was the biggest number of people I have ever cooked for… there were about 500 guests," she said.
She disagrees with the idea that eating healthy is expensive and adds that you can have a full healthy meal just by preparing your own food at home.
"People in rural areas and townships can grow their own vegetables which are also organic foods and are a cheaper way to eat healthy," she said.