Written by Amukelani Chauke
When Human Settlements Deputy Minister Zou Kota-Fredericks arrived at the Dunoon Primary to hand over a new cyber lab, 9 year-old Milani Mthandeki grabbed her new tablet, switched it on and browsed through the content in a matter of seconds.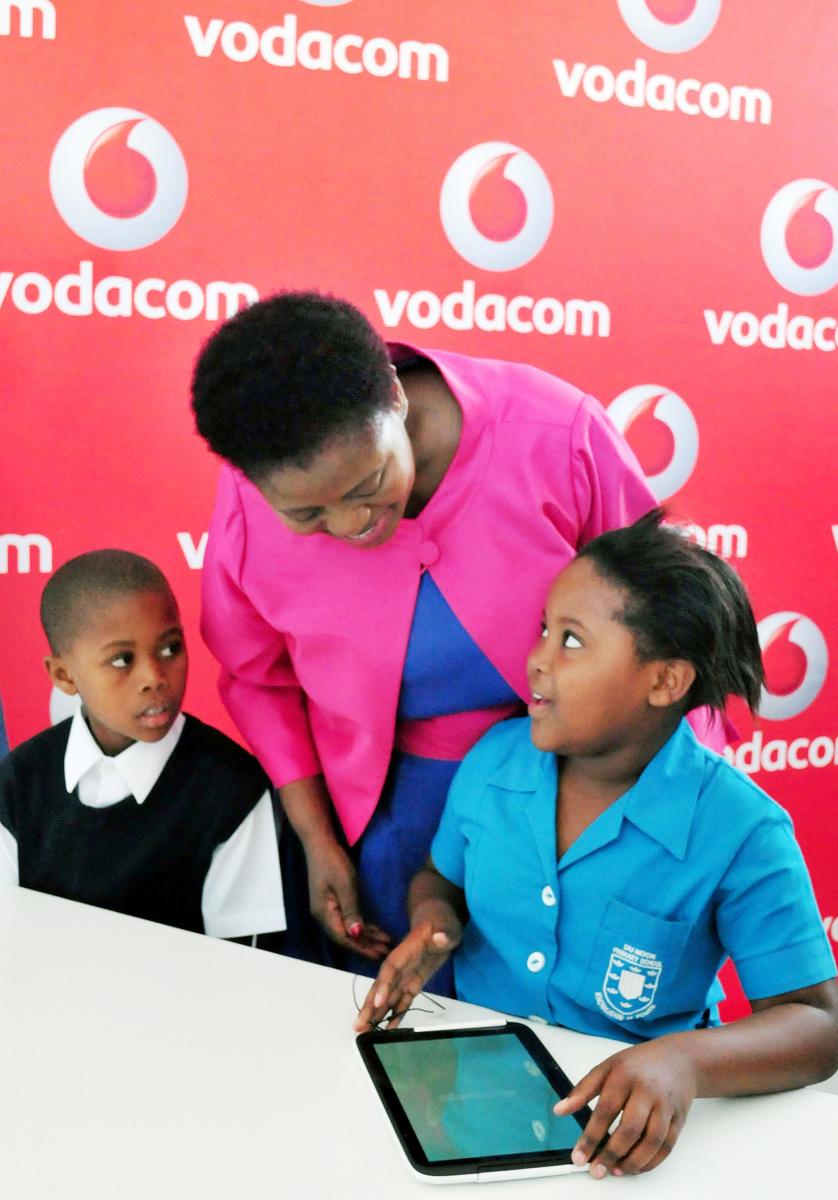 Milani, who is in grade 3, then turned to assist one of her classmates to switch on their tablet and showed them how it works.
"I am happy to be receiving this tablet. The first thing I wanted to do when I got it was to go to the internet and also check school work," she quipped.
Milani said she got her savvy skills because her mother has a tablet and she always plays games on it.
Sponsored by Vodacom, the cyber lab was fully equipped with 26 tablets, including free access to educational sites, tablet charging trolley, laptop, server, configured router, Wi-Fi and installation of the equipment and training.
In an interview after the hand-over of the lab, the Deputy Minister the cyber-lab would add another dimension to learning at the school.
"We are opening the doors of learning, e-learning, to these young people, and it is an investment because they are coming from poor families. It is definitely going to break the cycle of poverty."
The Deputy Minister said the partnership between government and the private sector was yielding positive results.
"I think this is a very positive input at the beginning of the year. This is really a space to get into between business and government.
"We are excited about this partnership, especially in the environment of Dunoon, which is surrounded by informal settlements. Families are poor but they can do better because they excel in school," she said.
Bongani Macikama, the principal of the Dunoon Primary Schoool, said the donation by the Vodacom Foundation would improve the quality of learning at the school.
He said the school currently enrols 1 436 learners and that despite socio-economic challenges.