Written by Silusapho Nyanda
Springbok Women's captain Babalwa Latsha (25) is leading the pack in women's rugby at home and across the continent. She recently made history as the first African woman to become a professional rugby player after signing with Spanish team SD Eibar Femenino.
The forward can play in both the tighthead and loosehead prop positions, as well as the Number Eight position.
Latsha says her achievement means far more to her than personal glory – she hopes it will inspire other young women who play the sport.
"Being the first African female professional rugby player is a massive achievement not only for me as an individual, but for the game of women's rugby itself in South Africa and in Africa," she says.
Latsha says she hopes she will be an example to other young women and show them that with passion and hard work, anything is possible.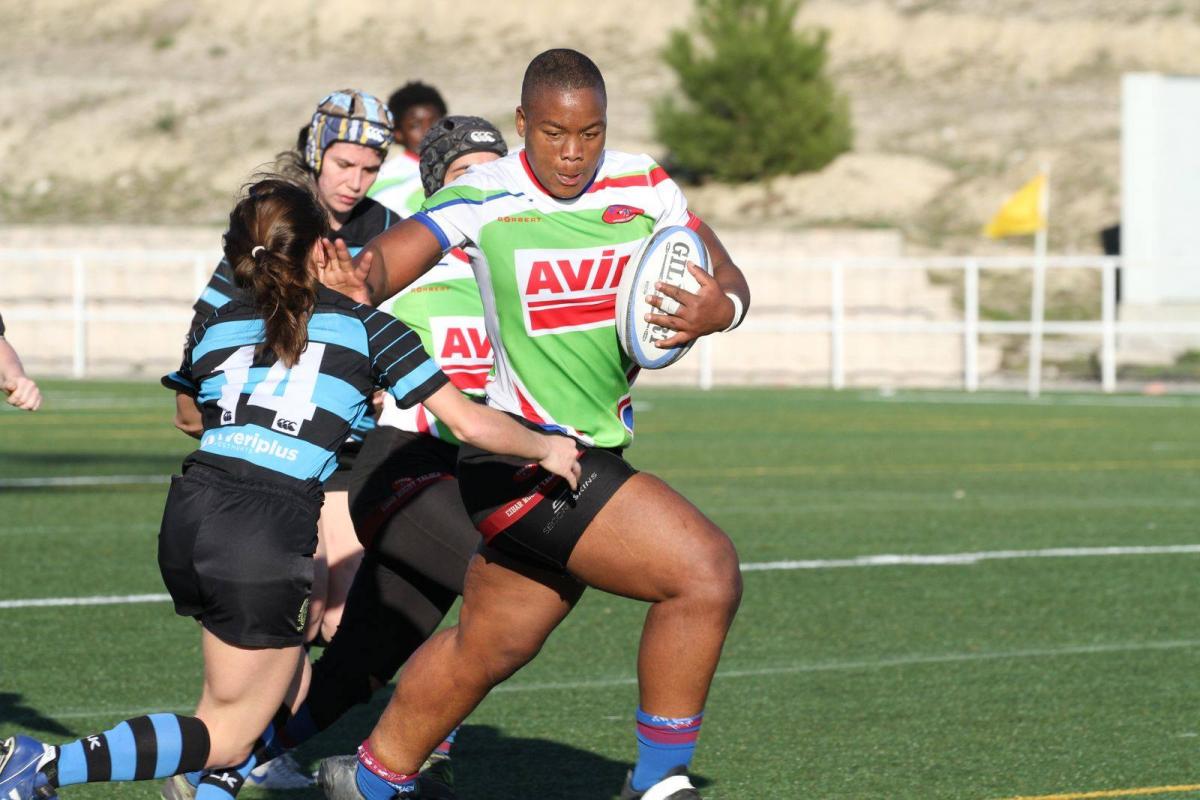 The move to SD Eibar Femenino, Latsha says, came after scouts from the Spanish team spotted her during a game between the two countries' national teams.
Latsha only started playing rugby seriously at university. As a youngster, she had briefly dabbled in the game, in her home township of  Khayelitsha in Cape Town, through the South African Rugby Legend's Vuka programme, which aims to promote rugby in disadvantage communities and areas where it is not being played.
She then left the game until 2014 when she began studying law at the University of the Western Cape. During her first year, Latsha was approached by a group of female rugby players, who asked her to join their Sevens team which was going to play in the University Sports South Africa tournament that year.
Latsha ended up playing for the university team on a full-time basis. She went on to play for the Western Cape provincial team, which she captained at three consecutive SA Rugby Women's Interprovincial A-Section championships – in 2017, 2018 and 2019.
In 2018, Latsha was part of the Sevens team that represented South Africa at the Rugby World Cup Sevens tournament in San Francisco in the United States of America. In 2019, she made her debut for the 15-a-side team. She was named captain of the team in the same year.
"I have captained the Springbok side for a season-and-a-half," she says.
"As a woman who plays rugby, a male-dominated sport, you have to believe in yourself because you are most likely to be ridiculed for one reason or another. People will say you look like a man or are trying to be a man. They will say you are too muscular for a girl. You never fit into any box of society.
"However, you need to stand your ground. You need to be confident in yourself and remain undeterred," Latsha says.