The end of the year is a time when many matric learners experience some stress. They are waiting for their exam results and have to make decisions about their future careers. Many also stress because they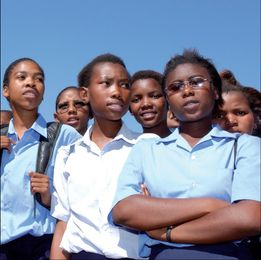 have failed to apply at a college or university on time.
Don't despair
There is no need to lose hope. If you want to study at the University of South Africa (UNISA), for example, you do not have to apply in advance for most undergraduate courses. You can register up to January. Furthermore, if you failed to get a matric exemption, you will be accepted, but you will have to do an access course over a period of 18 months.
Late registration
At most other universities or colleges you will be given a chance for late application and registration for some courses. However, there are courses that will only accept a limited number of students due to a lack of space. To avoid disappointment, you should contact your college or university of choice as soon as possible to find out about late applications, registration times and dates, and admission requirements for the course you want to study.
FET colleges
If you are not interested in studying at a university, you can register with a college for Further Education and Training (FET). There are about 50 FET colleges all over the country. You can register at FET colleges from October to January. FET colleges offer National Certificate: Vocational (NCV) programmes which give students academic and practical training in many fields.
These include Management, Marketing, Information Technology and Computer Science, Finance, Economics and Accounting, Office Administration, Electrical Infrastructure Construction, Civil Engineering and Building Construction, Engineering and Related Design, Primary Agriculture, Hospitality and Tourism, and Safety in Society.
Bursaries
To help students who cannot afford further studies, bursaries are available from the FET College Bursary Scheme. To apply for a bursary, contact your nearest FET college
 To get a FET bursary, you must:
be a South African citizen
register or plan to register for a NCV programme at any of the public FET colleges in South Africa
be in need of financial assistance
show potential for academic success
 
For more on FET colleges, call the Department of Education on 012 312-5580/1, or call 1020. To contact UNISA, call 086 167 0411
- Muzi Mkhwanazi