For nearly two decades, a Pretoria woman has opened her heart and home to over 100 children in need.
Giving love and care to vulnerable children is what Mmakgomo Jacobeth Maidi (55) sees as her purpose on earth.
This Women's Month, we celebrate Maidi, who is affectionately known as 'Mama Joggie' to the over 100 children she has taken care of over the past 18 years. 
She is the founder of Share Tears and Grow, a place of safety for children in Nellmapius in the east of Pretoria, that was established in 2001.
She currently looks after 11 children. The youngest is only two and the eldest is 17.
"All of them attend school. I want them to be able to look after themselves when they leave my home," Maidi said.
"I believe that children deserve to be loved and that is why I am doing what I do – I love children," she said.
 Maidi grew up in a family of seven children and was raised by her mother after her father passed away when she was seven.
Although her mother earned little as a domestic worker, Maidi said she never felt short of love and that showed her that money cannot buy love; it is free yet very important for human survival.
Maidi did not complete high school but rather joined the world of work.
"I worked for a couple of children's homes around Pretoria, from as early as the 1980s. In 1991, I was permanently employed as a caregiver at one of the homes in Pretoria east," she explained. 
"At the time, I was the youngest caregiver and the only black woman working at that children's home. The head of the home equipped me with invaluable skills. I worked there for 10 years but lost my job due to illness," she said.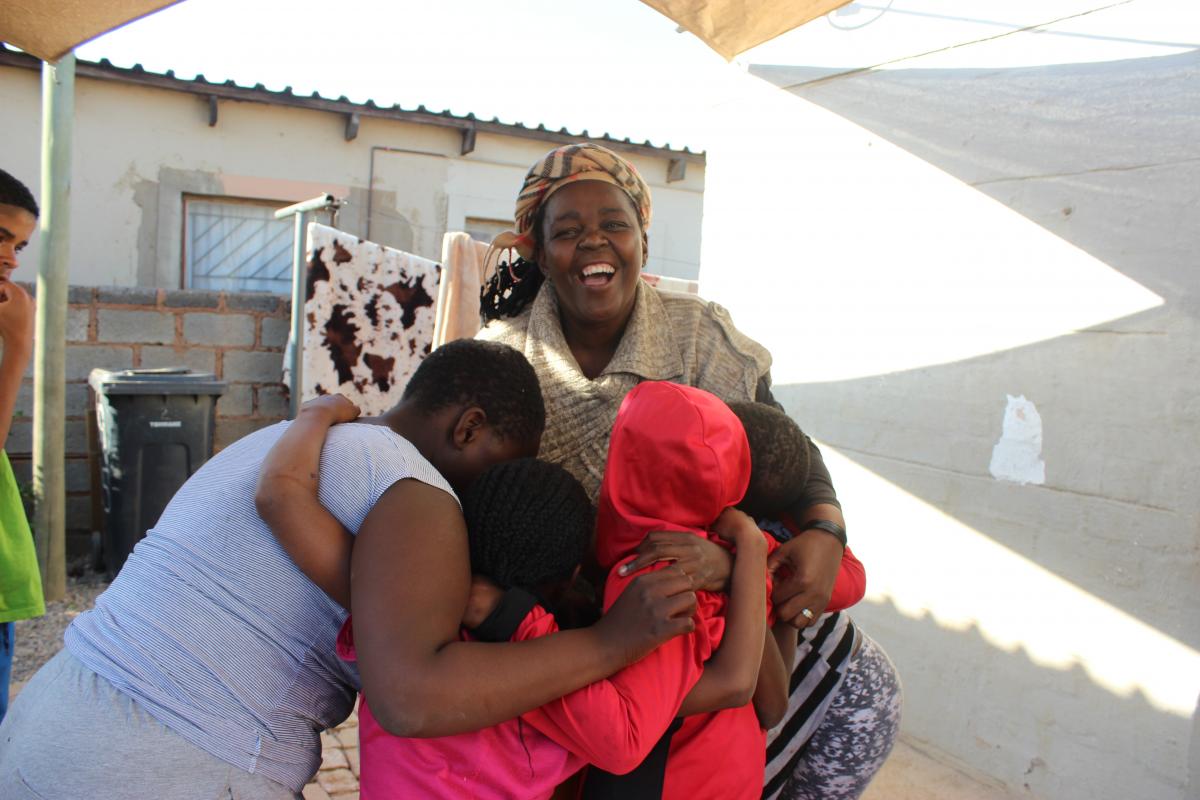 Never give up
Despite her health challenges, Maidi refused to back down. She successfully applied with the Department of Social
Development to open a place of safety for children in 2001.
The first child to find a home in her shelter was referred to her by a community member who realised that the child was homeless.
"He was in primary school when he came to stay with me and remained in my care until he finished matric," she said.
Most of her children are referred to her by social workers, although community members, police and schools also make referrals when they realise that there is a child in dire need of a place of safety.
"I am open with the children – they know that I am not their biological mother but I assure them that I will love and take care of them regardless of that. I teach them love and forgiveness because life is not easy. They need to forgive so that they can be free and happy," she said. 
She teaches her children to write down the things they are not comfortable sharing with her, so they can get it out of their system.
However, she involves social workers when official support is needed and receives assistance from child protection services and the South African Police Service when necessary.
"My community is also very supportive. When my children play in the streets, nobody makes them feel like they are different from other children. I have never heard anyone make nasty comments to them. My neighbours know my
situation and they love what I am doing," she said.
Finding joy after pain
Maidi is assisted in looking after the children by two local women.
She said she finds joy in seeing her children genuinely happy, despite the trauma they suffered before finding their way to her home.
The shelter receives donations of clothes and food from various churches and individuals and the children receive social grants, which help supplement the income Maidi receives from running a small catering business.
Maidi had four biological children but sadly, three died. Her remaining son is very supportive of her work. "Before I started this, I sat down with my children and discussed my plans with them. I had to make sure they understood why I was opening a shelter. I wanted their buy-in because I did not want to compromise their happiness while trying to help other children," she said.
Her wish is to get more land and build a bigger shelter so that she can take care of more children.