Women's Month
For nearly 30 years, a Mpumalanga gogo and committed educator has been giving children a solid start in life.
One of the benefits enjoyed by children who attend early childhood development (ECD) centres is that they grow up having a good foundation.
This is according to Sesana Martha Ntuli (73) who is the founder and manager of Asisizane ECD centre in Kwaggafontein, Mpumalanga, which was established in 1990 and was one of the first ECD centres in Kwaggafontein.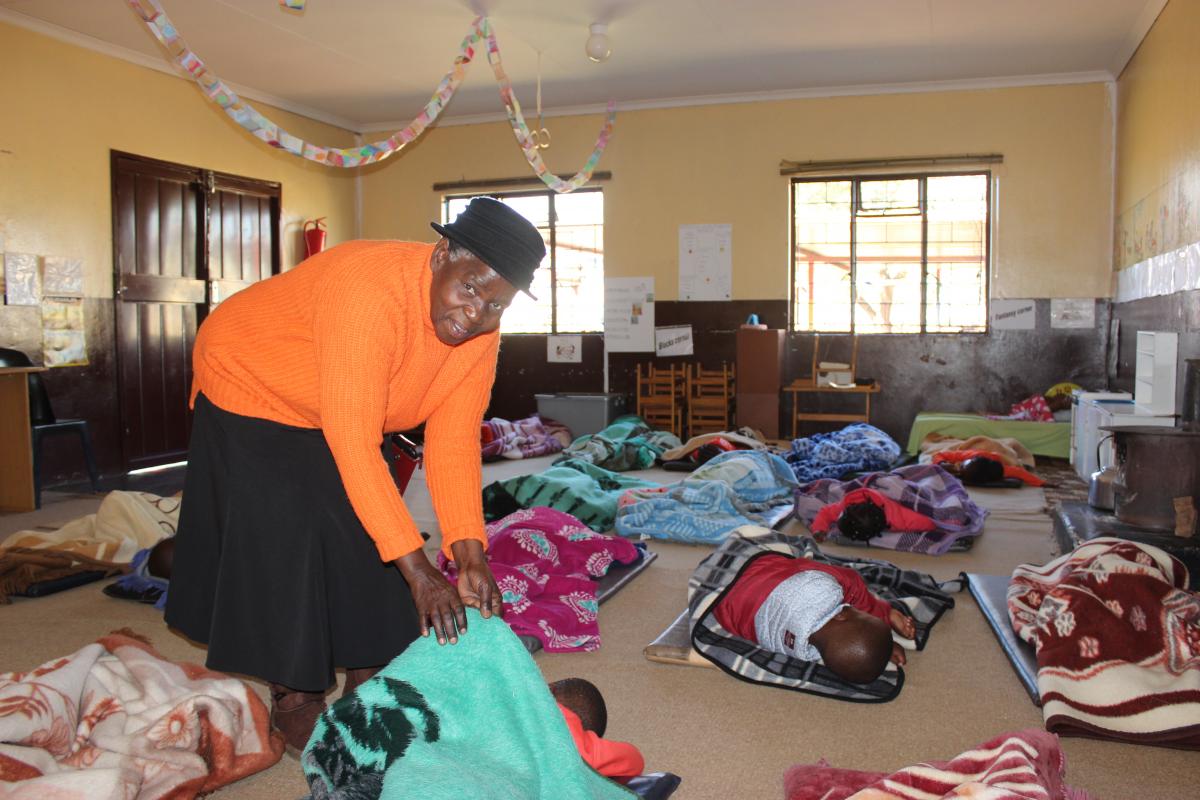 It is also regarded as one of the best ECD centres in Mpumalanga after winning the 2016 Best ECD Centre of the Year award in the provincial leg of the South African Early Childhood Development Awards hosted by the National Development Agency (NDA).
"Even primary schools around here can attest to that Grade R learners who come from Asisizane are top performers," said Ntuli, a former primary school teacher.
She said she is passionate about moulding children so that they become better citizens and is proud that Asisizane has contributed to producing a number of professionals in Kwaggafontein.
"I think we have produced many respectable members of society over the past 30 years. Especially from the first class of Asisizane. Others are still in school now but we have had a great impact on many young people's lives," she said.
It all started when her last born child could not be admitted to Grade One in 1990 because his birthday was towards the end of the year.
"I was told that he was too young and he had to turn seven first before he started school. He used to cry every day when his friends went to school. That troubled me as well," she said.
Then she learnt about training being offered to mothers who ran crèches and decided to also attend.
"I explained to the organisers that I did not own a crèche but I was in a process of registering one and I was allowed to participate. I have never looked back," she said.
Ntuli said it was difficult in the beginning because she ran the crèche from the backyard of her house, where it operated for about nine years until one of the parents encouraged her to apply for funding and to approach sponsors.
"I applied to the NDA and my application was successful. We received a grant to build new premises which we have now occupied since 2000. Later on we also received donations of toys," she said.
Today, the centre has six staff members and 60 children.
"We open at 7am and parents start picking up their children in the afternoon from 3.30pm," she said.
Ntuli encourages parents and the women in her community to treat children with respect and be patient with them.
"If you respect children, they reciprocate the love and respect you give them," she said.
Although she has already impacted many lives, she is determined to work until she is no longer able to.
"I receive a lot of support from community members and that motivates me to keep helping their children," she said.
Asisizane has a vegetable garden because Ntuli believes in healthy eating.
"I play rope skipping with some of my learners just to keep fit and healthy. Children must grow up active so that they do not easily get sick," she said.