Just like most people you try to eat right in winter, but the cold weather has you craving something warm and comforting.
We love anything that gets roasted, slow cooked or baked, leaving that lingering aroma in our homes. From creamy butter chicken to delectable cupcakes, these delicious dishes will keep you warm this winter.
Creamy butter chicken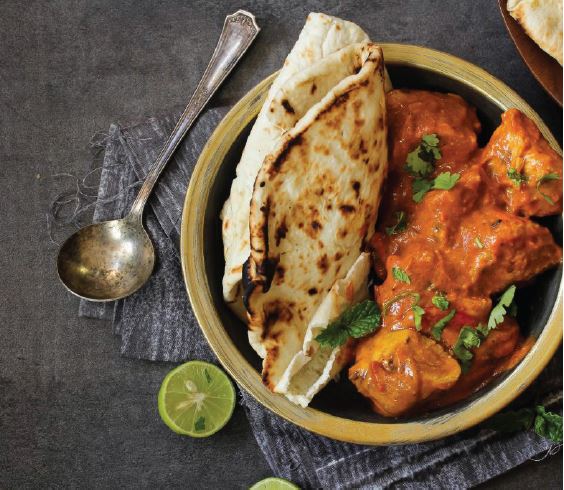 Ingredients
Marinade
½ cup plain yoghurt
1 tbsp ginger, freshly grated
1 tbsp lemon juice
2 tsp garam masala
½ tsp cayenne pepper
1 tsp ground cumin
1 tsp turmeric powder
2 cloves garlic, crushed
750g chicken fillet, cut into pieces
Curry
2 tbsp butter
1 cup tomato puree
1 cup fresh cream
1 tbsp sugar
1 ¼ tsp salt
Method
In a food processor, combine the marinade ingredients (except the chicken) and blend until smooth for an extra smooth sauce. Pour into a bowl and add chicken to the marinade, mix until chicken is well coated. Cover and refrigerate overnight, or up to 24 hours. In a large frying pan, heat the butter over high heat. Remove the chicken from the marinade and place into a heated frying pan. Cook for 3 minutes, until the chicken is cooked through. Add the tomato puree, cream, salt and sugar. Turn temperature down to low and simmer for another 20 minutes. Serve with basmati rice, roti or naan.