Drug addiction is crippling South Africa's youth and resulting in broken homes but too often, the link between drug addiction and mental health is not discussed.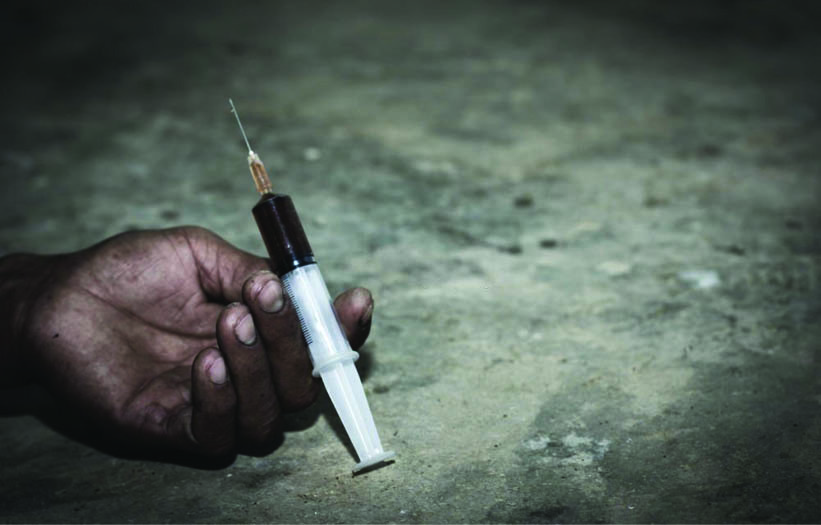 People who struggle with mental health issues often use substances to deal with their reality – or vice versa. This is what happened to Thabang Moye (37) from Johannesburg.
He says as a primary school learner, he gave into peer pressure and started smoking dagga and drinking. "By the time I hit high school, I was using hard substances, such as cocaine."
As his addiction grew, he switched to Kat – a cheaper drug with a similar effect to cocaine – and eventually ended up using ecstasy, acid, crystal meth and the street drug, nyaope, which is ravaging poorer communities across South Africa.
He says life as an addict was inhumane. "My mental health was taking a knock. I would hallucinate, change moods and suffer from severe paranoia. I've done so many bad things because of addiction. I had no money and no place to stay and my family would not have me because of my ongoing destructive habit."
Reaching the end
Moye says by the time he was 30, he wanted to end his life. It was only through his mother's constant interventions and several stints in rehab that Moye eventually committed to getting help in 2014.
While receiving treatment, Moye learnt what triggered his drug use and was taught to better handle his emotions. "I quit everything – cigarettes, alcohol, drugs, dagga and bad behaviour. It was a gradual process, but I am clean." 
After much work, Moye is now a marketing co-ordinator and has regained his dignity.
Katlego Boshielo, social worker and operations manager at the South African National Council on Alcoholism and Drug Dependence (Sanca) Tshwane, explains that mental illness due to drug use is common. "Co-occurring substance abuse problems and mental health issues are more common than many people realise. Illnesses such as bipolar disorder and manic depression can be associated with chronic drug abuse."
She says the use of drugs among the country's youth is widespread and is increasing. "We now see that the age of experimentation is as young as 12."
Boshielo encourages anyone who is suffering from substance abuse or knows someone who is addicted, to contact their nearest rehab facility.
Sanca's national office can be reached at 011 892 3829. You can WhatsApp them at 076 535 1701 or visit their website at www.sancanational.info