While international Mandela Day takes place annually on Madiba's birthday, 18 July, South Africa celebrates this extraordinary icon the entire month.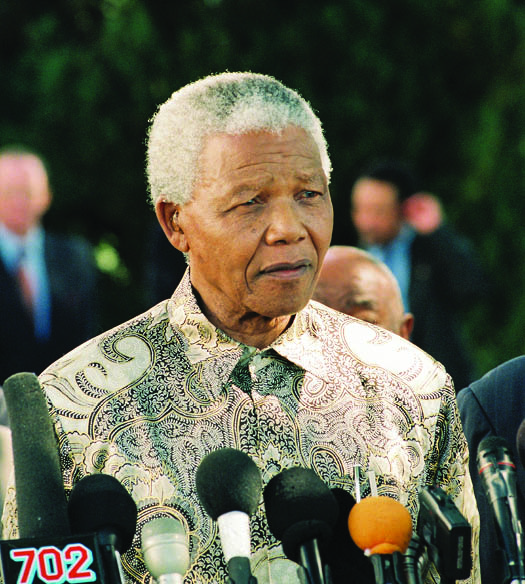 In 2009, former President Nelson Mandela called on South Africans to honour him by working in communities rather than celebrating his birthday. This year's global Nelson Mandela International Day theme echoes his call: 'Do what you can, with what you have, wherever you are'.
The call to action is as broad and as inclusive as possible – identify those in need around you and do what you can to make a difference for them, says Nelson Mandela Foundation Analyst Sylvia Graham.
This year, the foundation is focussing its Mandela Day work around its food and nutrition programme and promoting community and backyard gardens, supporting fruit and indigenous tree planting, and creating awareness of the intersections between food security and climate change, says Graham.
As a result, the foundation is urging South Africans to:
Plant and grow fresh, organic and cost-effective produce in or for vulnerable communities.
Plant and grow trees for the well-being of all, with an emphasis on fruit trees in support of food production for vulnerable communities.
Invest in sustainable food production platforms to benefit vulnerable communities.
Embrace home and community planting and growing as a contribution to protecting the environment and addressing the challenge of climate change.
What can you do?
Mandela Day is about changing the world for the better, just as Madiba did. Any action, no matter how small, can make a significant difference in someone's life.
If you don't yet know how you will celebrate Mandela Day, here are a few tips from the Nelson Mandela Foundation that won't cost you anything:
Offer to read stories to children at a children's home.
 Give blood.
Offer to mow the lawn or fix up the garden at a nursing home or hospice.
Become an organ donor.
Research an issue you'd like to find out more about and share your findings with friends on social media.
Set up a recycling system for your home.
Clean up a city park.
Go on a social media fast for the day and rather get to know people who you wouldn't ordinarily speak to.
Offer to fix things at a local school or organisation.
Volunteer at an animal shelter.
Pick up groceries or medicine for an elderly person.
Go for a walk with a senior citizen in your community.
Teach someone how to use a computer or the internet.
Tutor someone who needs help learning your mother tongue.