Nearly 2 000 small-scale sugarcane farmers who could no longer afford to transport their crop by road, are set to boom, thanks to a rail loading facility donated to them by government.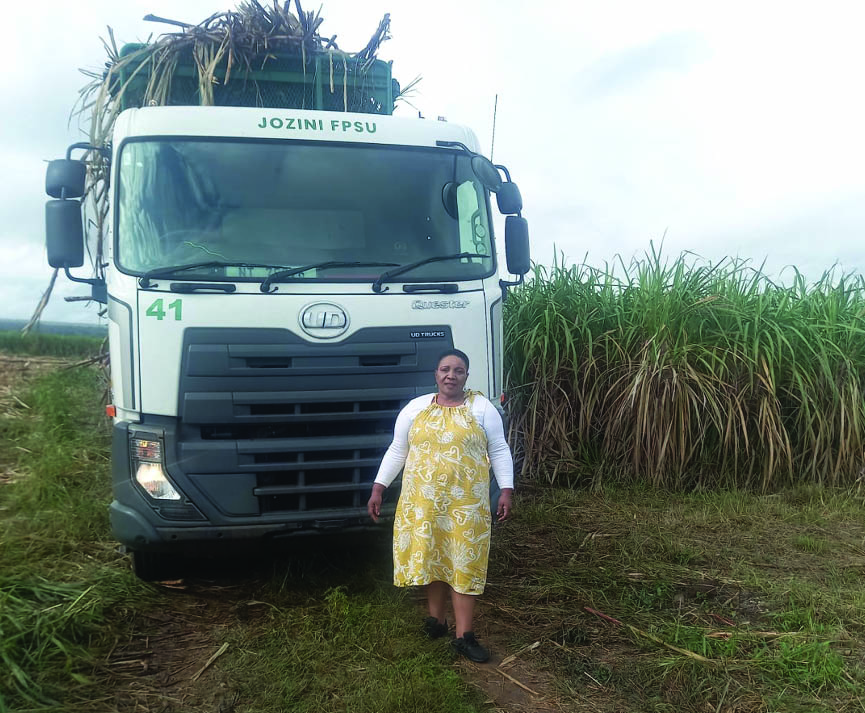 Small-scale sugarcane growers in Umkhanyakude District in the north of KwaZulu-Natal have welcomed the opening of a R38 million rail siding trans-loading facility that will significantly cut their transport costs.
Over 1 900 small-scale sugarcane farmers who are part of the Makhathini irrigation scheme will save R6.8 million per year because they no longer have to use trucks to transport their sugarcane. They produce around 117 000 tons a year.
With the rising cost of fuel, the recent handover by the Minister of Agriculture, Land Reform and Rural Development, Thoko Didiza, could not have come at a better time.
The South African Farmers Development Association (SAFDA) implemented the project on behalf of the Department of Agriculture, Land Reform and Rural Development (DALRRD). It is one of the DALRRD's initiatives to help to transform the sugar industry.
The project began after Tongaat Hulett Sugar decided it would not be able to continue helping the farmers with their transport costs, says SAFDA Chief Executive Siyabonga Madlala. He says the farmers would not have been able to afford the extra costs, and would have gone out of business. This would have resulted in the collapse of Makhathini's rural economy, he adds.
Farmers were paying R170 per ton to transport their sugarcane to the Felixton mill – nearly 120km away, with Tongaat Hulett covering the balance of the cost. This will now drop to R112 per ton, says Madlala.
Another benefit of switching to rail to transport the crops is that they will be protected from the sun and rain. Weather damage has in the past caused the farmers to get less money for their sugarcane. The Mkhuze siding machine will help transport three times more per load than the trucks could.
Among others, the siding includes weighbridges, spiller platforms and specialised equipment – some of which was imported, according to Madlala.
During the handover, Minister Didiza said that 25 people have already been hired as controllers, operators, road weighbridge clerks, cleaners, rail tractor operators, security,  and site supervisors.
"The infrastructure will reduce production costs while reducing highway congestion by transporting tons of cane through cargo trains. Young people have opportunities," she said, telling the story of a young man in the control room who studied computer technology, which he can now use in the agricultural industry.
Didiza also handed over heavy-duty machines, farming implements and other products valued at R10 million to growers.
Sugarcane Value Chain Master Plan
The help given to the farmers is in line with the Sugarcane Value Chain Master Plan 2030, which aims to help black people, including women and young people, become owners and play a bigger part in the sugar industry.
Mazwi Simelane, the Chairperson of the Makhathini Farmers' Association, says the help given will empower many people in the area. The association represents over 2 000 farmers who farm about 7 000 hectares of land. Some farmers lease the land from government through a land reform programme, while others use communal land.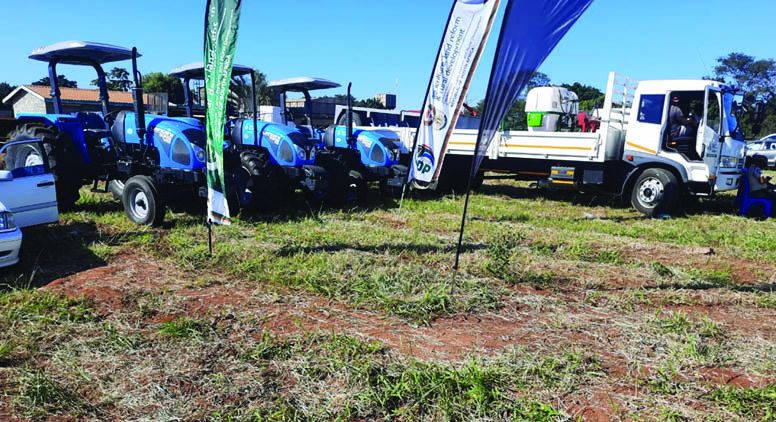 "This will solve one of the many challenges we are facing. With the rising cost of fuel, farmers were paying a fortune on transportation. This will boost our revenue and we hope the government will continue with other plans," says Simelane.
Beatrice Ndimande, the Chairperson of the Thuma Mina Millcane Committee, which represents 600 growers, says they received two horse and trail trucks, tractors and various agricultural machinery.
"The trucks are already on the field, transporting cane to the new railway loading site. Our expenditure has been reduced by big margins. We hope that we will bring more people on board and we will produce more…," she says.
The Chairperson of the Noodsberg Mill Area Committee, Muziwemali Thusi, says over the years they struggled to produce top-quality cane due to a lack of equipment.
"We could not apply fertiliser or spray weeds, which affected our harvest. With farming supplements, we are optimistic that our products will multiply," he says.
He says government is looking into the possibility of building a local sugar mill, which will create more jobs.