In 2002, Linah Segoka saw a need for a haven for the children of Madeira village in Limpopo, where she lived. She mobilised the residents and with teamwork, the doors of Lafata Drop-in Centre were soon opened.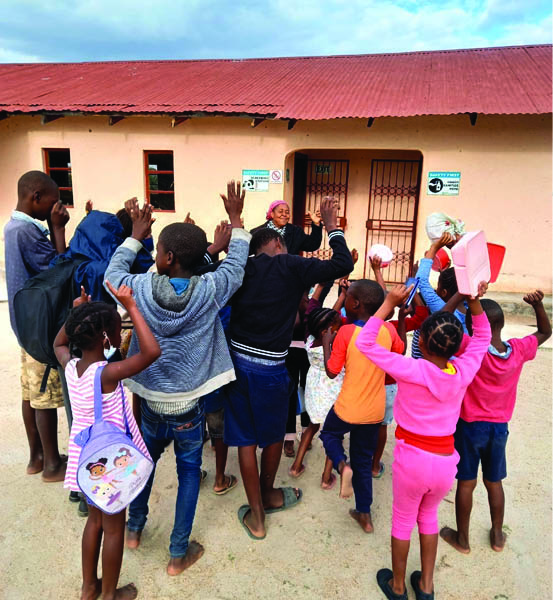 Busi Sambo, a vulnerable children specialist with the Department of Social Development (DSD), says the non-residential, community-based facility provides basic services aimed at meeting the emotional, physical and social development needs of vulnerable children.
"Drop-in centres are used as access points for community-based prevention and early intervention programmes," she says.
The services provided promote school attendance, ensure the children are clean and provide psychosocial support and a cooked meal for each child.
"We live in a rural area with not many jobs available, so I started this project. A lot of the parents work in the city and I wanted to create a safe place for the children," says Segoka.
She says they have received assistance from the government to keep the centre running. The Department of Agriculture, Land Reform and Rural Development provided training, which equipped the team with the skills needed to keep chickens and grow vegetables.
The Maruleng Local Municipality cleared land for them to extend their vegetable garden and provided seedlings and ingredients for baking. In addition, they received a R5 000 food voucher from Social Development MEC Nkakareng Rakgoale.
Segoka hopes to get further assistance to renovate the centre, buy children's books and put in swings and a slide.
Drop-in centres
If you would like to send your children to a drop-in centre, contact your local social worker who will identify the one closest to you.
According to the DSD, there is a need to establish more centres to ensure that these services are accessible to all vulnerable children, including those in underserviced and underprivileged communities.
Sambo says that as of March 2022, South Africa had 1 200 centres, looking after 172 180 children.
The DSD, which is responsible for the registration of drop-in centres, says before children may be accepted, a centre must:
register with its provincial DSD;
comply with the Public Finance Management Act, Nonprofit Organisations Act and the Children's Act;
have an approved building plan, zoning certificate, electrical certificate, health certificate, fire safety certificate, an operational evacuation plan and a food preparation certificate, among others; and
comply with the national norms and standards relating to drop-in centres.