Further Education and Training (FET) graduates could soon find it easier to get a job, thanks to a new graduate placement programme in the Free State and KwaZulu-Natal.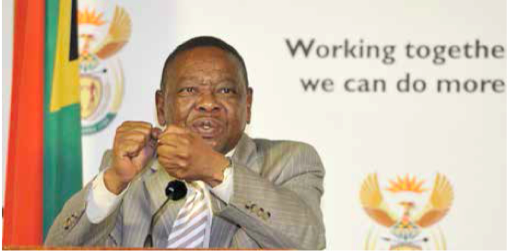 The launch of the programme in these two provinces follows the successful introduction of a similar one in Gauteng, and is a response to President Jacob Zuma's call to make workplaces available to young people for learning purposes.
The FET Graduate Placement Programme will see graduates being placed at provincial government offices, municipalities and in the private sector, where they are expected to receive on-the-job training.
Higher Education and Training Minister Blade Nzimande said the placement of graduates of FETs, which are also known as Technical and Vocational Education and Training (TVET) colleges, was part of the department's strategy to create a smooth transition from institutions of learning to workplaces.
The programme's goal, which is rooted in the National Skills Development Strategy, is to turn every workplace into a training space, said the Minister.
Currently, more than 3.4 million young people between the ages of 15 and 24 are not in employment, education or training.
"This is why special intervention programmes, like this one, is required to develop skills so that our youth become part of the mainstream economy," said Minister Nzimande.
Exposing graduates to a workplace environment improves their skills and boosts their credibility, the Minister pointed out. "Work integrated learning and the placement of TVET learners, university of technology graduates and out of school youth is a critical component of the Department Education and Training's (DHET) skills trajectory in terms of empowering and developing our youth," he added.
As part of the programme, the DHET works closely with FET colleges to identify graduates for work place placement once their studies are completed, to give them a chance to gain experiential training.
In the Free State, 1 962 students are set to benefit from the programme, while in KZN it will provide opportunities to 2 655 students from nine TVET colleges and 504 from the Durban University of Technology.
Sector Education and Training Authorities (SETAs) and the private sector will help the graduates fi work and will also contribute to the stipend they receive.
According to Minister Nzimande, TVET student enrolments have increased by 131 per cent from 345 566 in 2010 to a current 800 000 in 2014.
"Our enrolment targets by 2030 are 1.62 million in public universities, 2.5 million in TVET colleges, 1 million in community colleges and 500 000 in private institutions," he said.
The National Student Financial Aid Scheme (NSFAS) has allocated R6 billion for the 2014/15 financial year, which includes R3.9 billion for universities and R2.1 billion for TVET college bursaries and loans.
Achievements
Since the establishment of the DHET, great strides have been made in im- proving placement of college graduates. These measures include:
Signing the National Skills Accord in 2011, with stakeholders such as business and government, on students' placement in the workplace.
Establishing the Chief Directorate of Work Integrated Learning Partnerships and Innovation in 2012 to focus specifically on strengthening partnerships for the placement of students.
Signing the Youth Employment Accord in 2013, with commitment to focus on work exposure.
Partnering with the Department of Public Service and Administration to coordinate placement of graduates in the public service.
Opening SETA offices in TVET colleges with a focus on townships and rural colleges. Currently, there are more than 40 SETA offices at TVET colleges. TVET graduate placements, internships and learnerships remain a high priority for all SETAs.
Revising the Levy Grant Regulations to provide room for employers to take in unemployed graduates using SETA grants. Statistics from January to December 2013 show that since the implementation of the new grant regulations, the programme has seen an increase of 10 714 in the placement of TVET college graduates in the country.