As one of its key priorities, Government is extending access to education by building schools that will cater for learners with special needs. Thanduxolo Specialised School in Mpumalanga is one of those schools.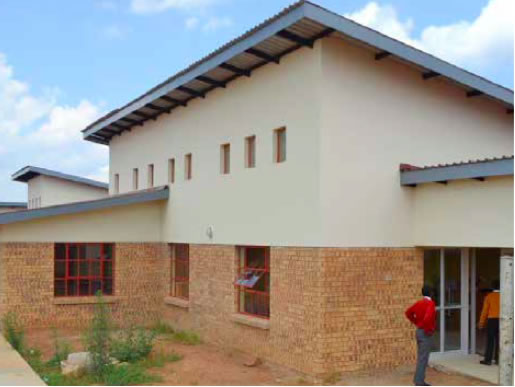 The Thanduxolo Specialised School in Witbank is changing the lives of its 345 learners.
It is the province's first state-of- the-art special school, built by the Mpumalanga Department of Education. It offers subjects such as self-care, socialisation, work skills and job preparation programmes such as woodwork, painting, beauty and cooking.
Gugu Magagula, 18, has finally found a place where despite her learning difficulties, she can thrive in her beauty classes and unleash her talent for making people look and feel good.
When Gugu was in a mainstream high school, she struggled to cope with the workload and had great difficulty understanding what she was taught. Since enrolling at Thanduxolo, she is happy and excelling at what she loves most - beauty treatments.
"In her spare time Gugu is always spoiling learners with manicures and beauty treatments that she learnt during class," said the school's principal Fufununu Habile.
She says Gugu's progress has made her father Aaron Magagula so proud that he is currently setting up a salon at home so that once Gugu finishes school, she would be able to earn a living.
Habile says her greatest joy comes from seeing the change in learners as they gain confidence and realise a sense of self-worth. "Many of our learners suffer from physical and academic disabilities, yet their passion to succeed and belong is unleashed at our school."
Most of the learners at the school are academically impaired.
"This means that our learners' mental age differs to their actual age. They have great difficulty understanding a mainstream curriculum, so we have adopted a specialised curriculum that plays to their practical strengths rather than their theoretical weaknesses," explains Habile.
The unique subjects offered at the school help the learners, aged seven to 18, learn life and practical skills.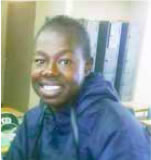 The older learners, says Habile, are ex- posed to various workshops so that they learn skills that would allow them to find work once they leave the school.
"As teachers, we have to be proactive about the lives of our learners. We have to prepare them for the outside world and ensure that once they leave, they are able to fend for themselves, find a job and make a living," she adds.
As part of the work attachment programme, the teachers network with local businesses to find learners employment.
"Our teachers are priceless, they go above and beyond for our learners. Working with children with special needs requires a teacher who is passionate, patient and loves what they do. All 14 of our teachers fit that bill, which is why our learners show such improvement."
According to the Habile, one of the major challenges is that learners are left demoralised by their community or families who do not understand how to cope with their learning abilities.
"This is why we try to unlock learner's capabilities and through that we change the way communities react to learners like ours. Every child has the ability to be great and with the correct guidance our learners are able to create a better life, not only for themselves but for their families as well."
Construction of the R39 million school began in February last year and fi months later it opened its doors, as a beacon of hope to the Mpumalanga communities of Kwaguga, Mhluzi, Ogies, Phola, Klarinet and surrounding villages.
According of the department, the school was built to ensure that learners with special needs also benefited from the country's school system and the right to education.
Thanduxolo Specialised School is one of 18 special schools in the province. It has 10 classrooms, four workshops an administration block, two garages and a sports ground.