Cities across the country are bridging the digital divide for its residents by making Wi-Fi freely available to them.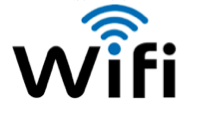 Tshwane, Johannesburg and Cape Town are just some of the cities ensuring those living there can access Wi-Fi at no cost.
Wi-Fi is technology that allows an electronic device to connect to the internet wirelessly using radio waves.
The City of Tshwane is introducing free Wi-Fi in parts of Pretoria as part of plans to build good Information Communication Technology (ICT) infrastructure that stimulates economic growth, improves the delivery of basic services and bridges the digital divide. This is being done a result of a partnership between the City of Tshwane and Project Isizwe, a non-profit global movement aimed at bringing free internet to Africa.
The roll-out will be done in two phases. According to the City of Tshwane, five locations already have free Wi-Fi, the cost of which is being carried by the City. These are the Tshwane University of Technology Soshanguve Campus, University of Pretoria (Hatfield Campus), Tshwane North College, Mamelodi Community Centre and Church Square in the Pretoria CBD.
Phase 2 is expected to start later this year and will give 213 schools in Soshanguve, Mamelodi and Atteridgeville access to Wi-Fi.
The City of Johannesburg plans to roll out free Wi-Fi throughout the city by 2016.
So far, the City has spent over R1 billion on broadband network and is now working on access points for residents.
Nine Rea Vaya stations already have free Wi- Fi. Passengers at bus stations at the Orlando Stadium, Orlando Police Station, Soccer City, Noordgesig, Joburg Theatre, Park Station, Art Gallery, Carlton Centre and Fashion Square are able to access the free Wi-Fi.
The City is also expected to train 1 000 students a year in ICT operations, who will work in communities to help introduce the latest technology to residents.
By the end of this year, 35 libraries will be connected and all 85 libraries in the city will have free internet access.
In the Western Cape, a R2.8 million digital access centre is set to be launched in Elsies River by the Western Cape Government in partnership with the City of Cape Town.
The Interactive Community Access Net- work (ICAN) Centre forms part of the roll out of the Western Cape Government's R1.3 billion broadband plan to connect com- munities across the province over the next three years.
Residents will have access to Wi-Fi hot- spots, meeting rooms, video conference facilities, training workshops, study rooms and soundproof recording booths, the Western Cape Provincial Government said.
The initiative builds on the success of the City of Cape Town's broadband initiative, in which R222 million has been set aside over three years towards the roll out of broadband infrastructure throughout the Metro.