For the next five years, South Africans can expect improved services and a pleasant experience from local government.
President Jacob Zuma says national government will work closely with municipalities to deliver services to South Africans.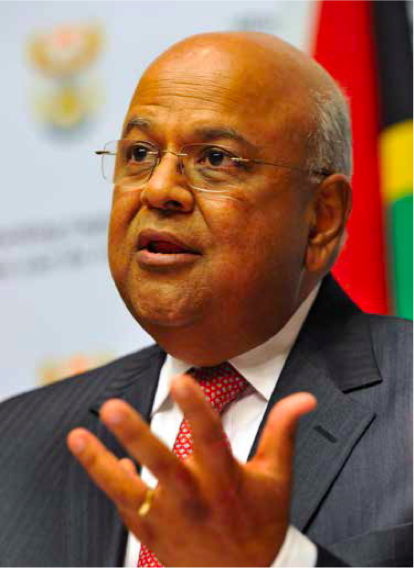 "We will work with municipalities to harness the potential and ensure that every municipality becomes a thriving service delivery centre for our people.
"The fundamental purpose of the support will be to ensure that all are able to provide simple services such as providing lights and water, cutting grass, en- sure functioning street and traffic lights, consistent refuse removal and credible billing for services," added the President at the reply of the State of the Nation Address.
He also added that municipalities will get support in preparing budgets. "Tangible technical support will be provided which will include assisting municipalities to prepare cash-backed budgets.
"The municipalities will also be assisted with revenue collection strategies and to improve governance through the establishment of functional accountability and oversight structures and systems, such as the Municipal Public Accounts Committees and Audit Committees," he added.
Two weeks ago, President Zuma announced that a plan of action will be implemented to revitalise local government. "We have evaluated all our municipalities. We have inspected their financial management, how they work within legislative processes as well as their ability to roll out projects and to address capacity constraints." Various municipalities across the country will receive help from government targeting water and sanitation. Six district municipalities across the country and local municipalities will get assistance from government in the next 12 months.
Another intervention to help local government is the establishment of an Inter-Ministerial Task Team on Service Delivery.
The team is led by the Minister of Cooperative Governance and Traditional Affairs Pravin Gordhan and is made up of Ministers of Planning, Performance Monitoring and Evaluation in The Presidency, Human Settlements, Water and Sanitation, Transport, Home Affairs, Public Enterprises, Energy, Rural Development and Land Reform, Health and Basic Education.
President Zuma also indicated that the next five years of his administration will be how government respond to rapid urbanisation. "South Africa is becoming an urban country. By 2011 almost 63% of our population were residing in towns and cities and this trend is expected to continue over the coming decade," explained the President. He added that government's Integrated Urban Development Framework that will provide a new deal for South African cities and towns will be finalised by the end of this month.
The framework will set out a policy framework on how the urban system in South Africa can be reorganised so that cities and towns can become inclusive, resource efficient and good places to live in over the next 20 to 30 years.
The National Development Plan has also set a target to make sure South Africa is 80% urbanised by the year 2030. Government is working hard to overcome challenges of the past by putting policies in place for a better future ahead.