The women-led Black Mamba Anti-Poaching Unit is a poacher's worst nightmare as they relentlessly patrol fences, look for snares and remain alert to any threats to the wild animals they are dedicated to protecting.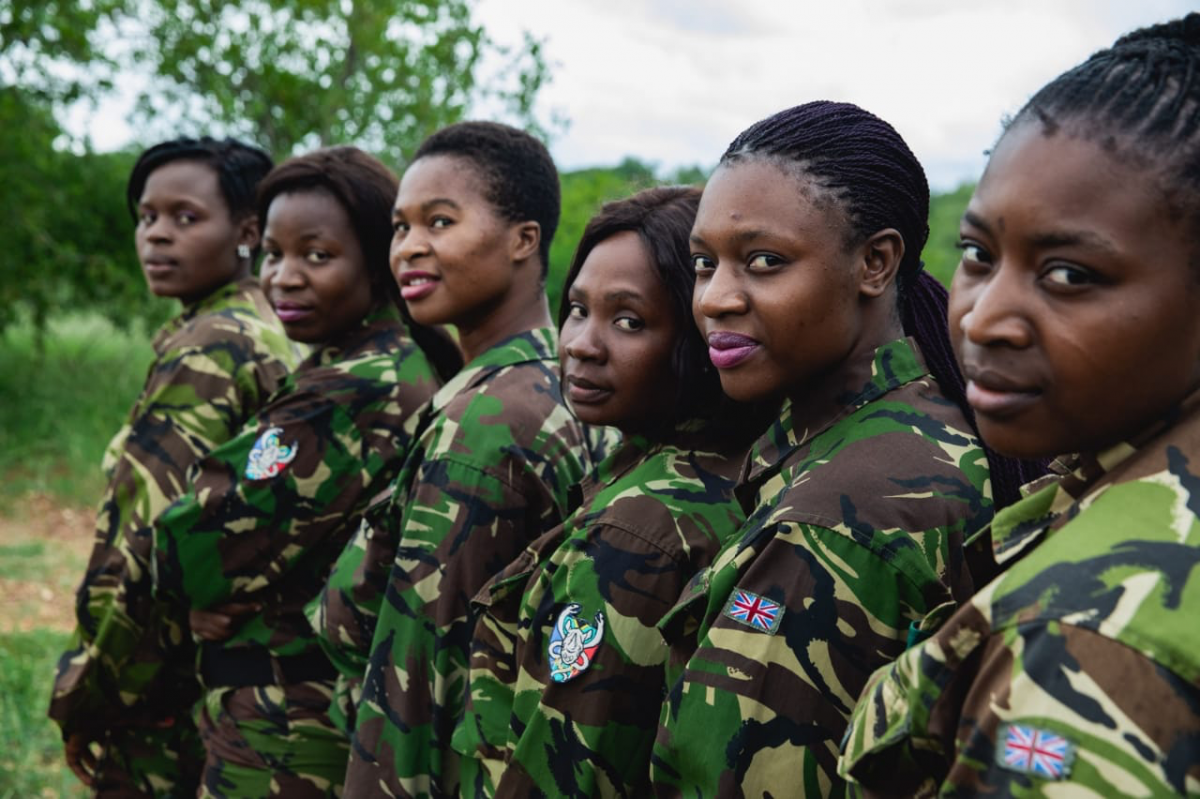 The Black Mamba Anti-Poaching Unit is the first majority female anti-poaching unit in South Africa.
It was established in 2013 by conservationist and field ecologist Craig Spencer, Managing Director of Transfrontier Africa NPC, to protect the Olifants West Region of Balule Nature Reserve.
They are part of the Department of Environment, Forestry and Fisheries (DEEF) broader National Environmental Monitors Programme (NEMP) which responds to poaching, biodiversity degradation in protected areas and environmental education in communities surrounding protected areas. The nation-wide Programme has appointed 2 000 people as part of the Expanded Public Works Programme (EPWP). In this Programme which takes form of Public-Private Partnership, the DEEF is responsible for payment of monthly salaries of the Black Mambas and Transfrontier Africa pays for all operational costs including training, transport, accommodation and personal protective equipment and tools.
Within a year, the Black Mambas expanded into other regions and now protect all boundaries of the 52 000-hectare Balule Nature Reserve, which is part of the Greater Kruger National Park.
Vuk'uzenzele spoke to Leitah Mkhabela (26), the unit supervisor, who oversees the 14-member team – all women except for one male.
"I joined the unit in 2014 and underwent extensive training to learn how to protect myself and others in the bush against wild animals, which I also protect from poachers. It felt like we were being trained to become soldiers because we also learned how to track poachers and protect ourselves from them," she said.
According to Mkhabela, the unit was founded in response to the increase in rhino poaching, as well as to create job opportunities for women in communities around the Kruger National Park.
"Basically, we are the eyes and ears in the park. We report any suspicious movements," she said. 
Each morning, the group patrols the fences to ensure they have not been tampered with, while keeping an eye out for anything else that might raise red flags.
"We walk between 15 and 21 kilometres a day," she said.
"This is a good opportunity for women in the rural communities around the park because most are unemployed," she explained.
Mkhabela, who hails from Mpumalanga's Hluvukani village, completed her matric in 2011 but could not further her studies because of a lack of funds. Joining the Black Mambas gave her the chance to gain skills and make a meaningful contribution to society.
The job is not without danger, though. A year after joining the Black Mambas, she had a traumatic experience when poachers tried to attack her and her colleagues.
"It was in 2015 and I was only 22 years old when poachers came for us in the park because we were interfering with their plans.
Mkhabela said the unit works closely with law enforcement agencies such as the SAPS.
The team has won several awards internationally, but Mkhabela said of greater significance to them is the difference they are making in their communities.
"The main goal is to teach our communities about the importance of wildlife preservation and the benefits such as tourism and job creation that comes with it. These are long-term benefits, unlike the short-term gains you get from killing animals for money," she said.
About the Black Mambas and Transfrontier Africa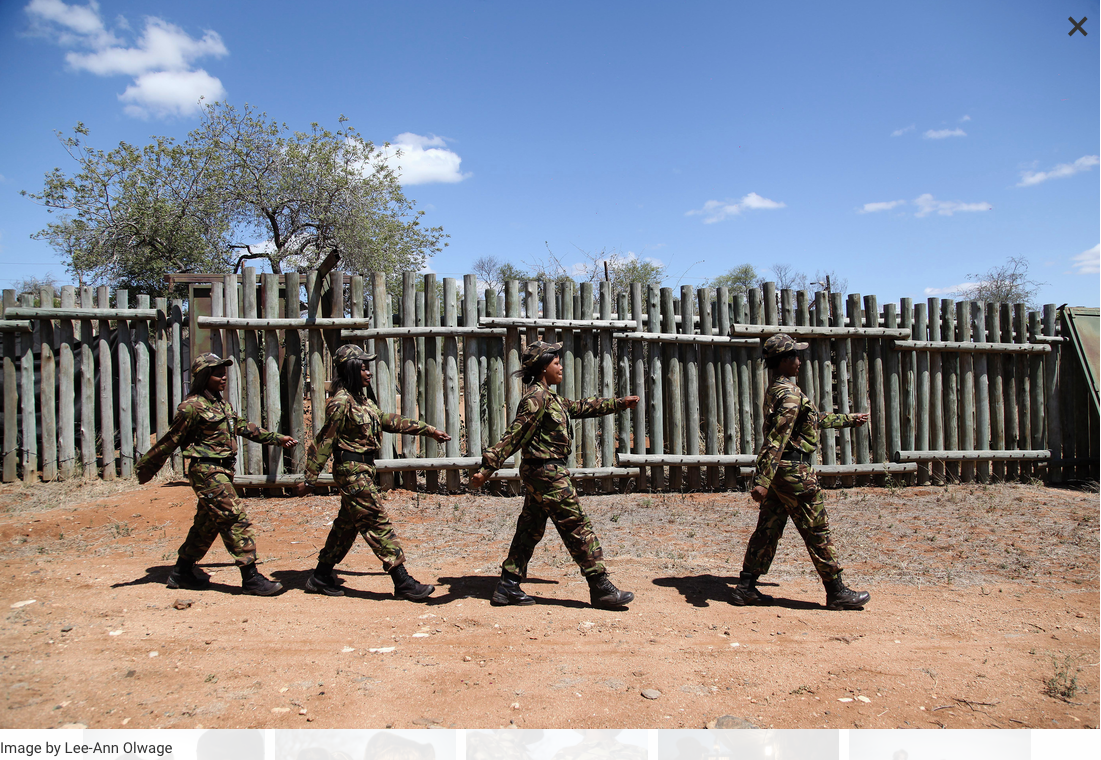 According to the Black Mamba Anti-Poaching Unit they are the first line of defence, providing boots on the ground. They are responsible for the early detection of poaching insurgents.
Transfrontier Africa NPC stated on their website that the the war on poaching will not be won with guns and bullets, but through social upliftment and the education of local communities surrounding the reserves.
The organisation believes in strengthening partnerships with the adjacent tribal communities and seeking new technologies and partnerships to solve the illegal wildlife trade.
The Black Mambas' anti-poaching strategy includes visual policing through daily boundary patrols which are conducted on foot during first light and by vehicle at last light.
Transfrontier Africa NPC added that observation and listening posts are stationed in critical areas such as known entry and exit points or popular rhino waterholes for signs of poisoning.
Disruptive patrols are performed within areas of high rhino density to stop any attempts to poach rhino in the area, while roadblocks are used to search both known and unknown vehicles for any illegal or suspicious items.
Building sites and staff compounds within the reserve are searched regularly to gather intelligence and to ensure that all the reserve rules are being adhered to.
The Black Mamba Anti-poaching Unit only recruit employees when there are available vacancies. It targets rural communities around the park by approaching the Chiefs in those communities to get blessings and then it works closely with the Tribal Council to design a recruitment drive until suitable candidates are selected for training.
The Department of Environment, Forestry and Fisheries calls on members of the public to report any suspicious activities around wildlife to its Environmental Crime Hotline on 0800 205 005 or the SAPS number 10111