Written by: More Matshediso
Gender-Based Violence
Thuthuzela care centres provide one-stop assistance to survivors of rape and assault.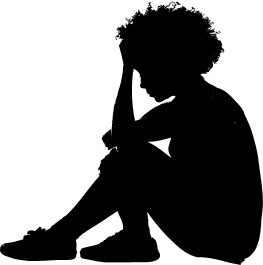 Rape respects neither age nor gender – victims can be helpless babies or defenceless adults. Its prevalence in South Africa has prompted a high-level response
from government.
Vuk'uzenzele spoke to Colleen Rogers, LifeLine's Vaal director, who works with the Kopanong Thuthuzela Care Centre in Vereeniging, Gauteng.
It is one of 55 Thuthuzela centres in South Africa, which are led by the Sexual Offences and Community Affairs Unit of the National Prosecution Authority (NPA), in partnership with various departments and donors.
The centres use an integrated approach to rape care by showing respect, offering comfort, restoring dignity and ensuring justice for children, women and men who are victims of sexual violence.
"We are a one-stop medico-legal facility for victims of sexual assault and domestic violence. Our aim is to turn victims into survivors," said Rogers.
She added that the centres also aim to reduce secondary victimisation, improve conviction rates and reduce the cycle time for the finalisation of cases.
The Kopanong Thuthuzela Care Centre was established over 10 years ago. Its services include containment, medical examination for evidence, HIV testing and counselling, post-exposure prophylaxis medication if necessary, the opportunity to shower and change clothes if necessary, assistance with giving statements to the police and transport home if required.
"Anyone who has been raped can access our services, either directly or via the police or a clinic," she said.
According to Rogers, three NPA employees – a site co-ordinator, victim assistant officer and a case manager (prosecutor) – are based at the centre during office hours. Other staff include a facility manager, who is employed by the Department of Health; a doctor; and a number of forensic nurses who are on shift 24 hours per day.
Rogers said victims who receive services at Thuthuzela Care Centre only get emotional and medical support, whereas those who receive services from the Lifeline shelter can benefit from programmes run at the centre, including sewing, knitting, crocheting, crafting, fabric painting, beading and jewellery making, all of which are aimed at empowering survivors with skills.
Thuthuzela Care Centres operate in public hospitals close to communities where the incidence of rape is particularly high. They are also linked to sexual offences courts, which are staffed by skilled prosecutors, social workers, magistrates, NGOs and police. 
How to contact a Thuthuzela Care Centre in your area?
Contact the Gender- Based Command Centre  by calling 0800 428 428 or sending a Please Call Me to *120*7867#