The National Prosecuting Authority (NPA) is cracking down on corruption in the public sector with the successful prosecution of 210 government officials for corruption-related cases. This was revealed  by the NPA  in its annual report for the 2018/19 financial year.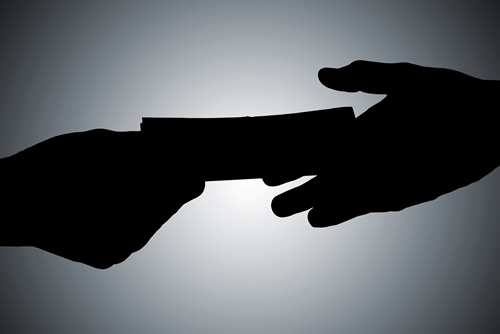 The NPA said those involved in the cases include 115 employees from national departments, 27 from provincial departments, 46 from local government and municipalities, and 18 from government agencies and state-owned entities. Of the 210 officials successfully prosecuted, four were from the NPA.
"This shows the resolve of the NPA to root out corruption without fear or favor by all those implicated, even within its own ranks," the NPA said in a statement.
Among the high-profile corruption cases involving government officials are 11 officials who were employed by the Department of Education in the Free State. These officials were charged and sentenced for fraud, money laundering and contravention of the Public Finance Management Act relating to the tender of the learner support material for the province amounting to R30 million.
The former Deputy Director-General for the provincial Department of Education, Tebogo Lioma, was sentenced to 10 years imprisonment for using his position and office to promote certain enterprises and collusion for tender-rigging.
Another corruption-related case which was successfully prosecuted by the NPA involved an employee of the South African Police Service who was employed as a clerk. He was convicted for five counts of fraud, three counts of corruption and one count of money-laundering relating to the funeral of former President Nelson Mandela. This employee was sentenced to 15 years imprisonment, two of which were conditionally suspended for five years.
Former Hawks Constable Jonathan Lebese was also convicted of three counts of corruption and was sentenced to 14 years imprisonment. Constable Lebese was responsible for investigating a fraud case and he demanded R65 000 from the accused in order for him not to oppose bail.  Constable Lebese was convicted to nine years imprisonment.  
Further corruption-related prosecutions are expected to be reported in the 2019/20 financial year with the launch of the Investigating Directorate (ID) led by Advocate Hermoine Cronje.
"The mandate of the ID is to investigate all high-profile corruption cases with the proceeds of a minimum of R10 million emanating from the different Commissions of Enquiry established by the Presidential Proclamations," said the NPA.