Written by More Matshediso
HIV/AIDS Awareness Month
At the age of 19 years, Sibonelo Dube discovered that he was infected with HIV and he has now been living with the virus for 13 years.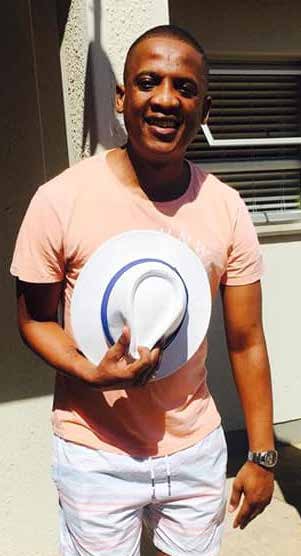 The 32-year-old Dube lives in Clermont, near Durban, in KwaZulu-Natal.
A video he recently posted on social media, where he advises people living with the disease to not default and to take their HIV medication, went viral.
Dube spoke to Vuk'uzenzele about his journey with the disease and the message that he is trying to get across.
"In 2005, my friend and I decided to visit a local clinic to get tested for HIV because of our lifestyle behaviour which included multiple-concurrent relationships and we had a number of sex partners.
"We were aware that we were living a dangerous lifestyle so we decided to get tested," he explained.
"When the results came, both of us were declared HIV positive," he added.
Dube said he quickly accepted his HIV status and started medication shortly thereafter.
He said the first person that he told about his status was his mother and then he became open about it to everyone.
"I never wanted it to be a secret so I told everyone. I wanted to break the stigma and I think that is what helped me to accept my status," he said.
But, things took a turn for Dube when his mother and father lost their lives in 2010 and 2015 respectively.
This led Dube to drop out of high school and take the company of bad friends.
"I ended up using drugs, ecstasy and cocaine to be specific. That of course affected my health and my lifestyle clashed with how I used to take my ARVs."
In 2012, he was diagnosed with Multi-drug-resistant Tuberculosis (MDR-TB).
After recovering from his ordeal in 2013 he decided to change his lifestyle.
His main message is that people living with the virus should not default from taking medication every day and on time so that they can suppress the viral load, and to focus on living a healthy lifestyle.
KZN Health Department spokesperson Ncumisa Mafunda, stressed how important it is to take ARVs for those who are infected with the virus.
"If you skip a dose of your medication, even once, the virus can take that opportunity to replicate and make more HIV. When you skip doses, you may develop strains of HIV that are resistant to the medications. If this happens, it could leave you with fewer treatment options," said Mafunda.