The festive season is a time of joy. But it can also bring an increased risk of incidents such as car accidents, theft and other crimes. Follow these tips below to ensure that you have a safe and happy time with your loved ones.
Staying safe on the roads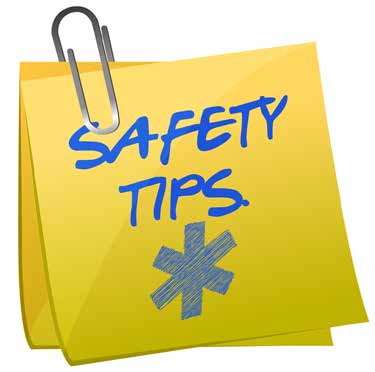 Road accidents increase dramatically over the festive season, claiming hundreds of lives. To stay safe, make sure that:
You do a vehicle check-up before leaving for your destination, to ensure that your car is in good shape.
You and your passengers always wear safety belts.
You take a break every two hours if you are driving long distances.
Avoid drinking and driving at all costs.
Stick to the speed limit and obey all other rules of the road.
Be observant of other vehicles and pedestrians.
Avoid using your phone while driving.
Safety of children
Many holiday destinations are very busy places, which means there is a chance that your child will become separated from you in a crowd of people.It is also vital to keep an eye on your children when they take part in activities such as swimming in the sea or using playgrounds. Here are some tips for keeping your kids safe:
Make sure that younger children are always under responsible adult supervision.
In the car, make sure that younger children are buckled up.
Teach older children your cellphone number in case of an emergency.
Make sure that children who can't swim strongly are fitted with inflatable armbands when swimming.
Teach your child to never get into a stranger's car and not to engage with strangers.
Hold your child's hand when you're in busy places and when crossing the road.
Learn basic first aid so that you can respond in the event of a medical emergency.
Crime
There are increased incidents of housebreaking and theft over the festive season. Stay vigilant at all times and take the following safety precautions:
When you leave for your holiday, make sure that all the windows and doors of your home are locked.
If one of your neighbours is going to be around, ask them to keep an eye on your house.
While on holiday, keep valuables such as cellphones and wallets out of sight.
Keep your car locked when you leave it for any period of time. Make double sure by checking the handles.

Keep the numbers of emergency services such as ambulances and the police close at hand.