Participants in the YES Programme were involved in environmental surveys, waste sorting, and implementing environmental days in their community.
The North West's Paul Borokelo says even when he is dressed up, he still picks up waste from the street because caring for the environment is a cause close to his heart.
Borokelo (30) from Koster in Kgetlengrivier Municipality, recently graduated from the Youth Environmental Services (YES) Programme with a National Diploma in Environmental Education, Training and Development Practice.
"People say I'm crazy for still cleaning up when I'm 'dressed to kill'. But it's what I do. I want to take care of the environment and live in a place that is clean, " smiles Borokelo.
The YES Programme, an initiative of the Department of Environmental Affairs, aims to generate job creation, small business and skills development opportunities through the Expanded Public Works Programme (EPWP).
Twenty-eight candidates, including Borokelo, participated in the programme during 2015/2016 and 2016/2017. They were awarded a diploma from the Education, Training and Development Practices (ETDP) SETA, in partnership with the Department of Environmental Affairs, Delta Environment Centre, and the University of South Africa (UNISA). 
A further 120 participants graduated from the skills programme with 147 credits, and were awarded certificates of attendance.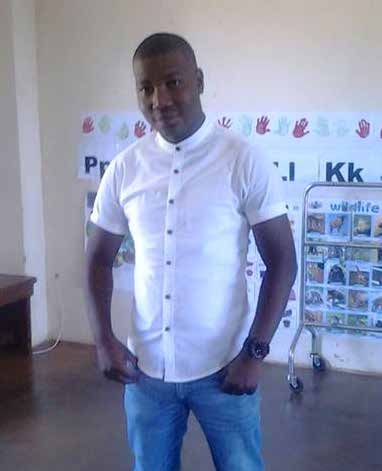 Borokelo, who works as a general worker at SAPS Koster, joined the Yes Progamme in 2015, completing a certificate in the skills module. He enrolled for the diploma course in 2016.
"I wanted to study but I didn't have enough information or resources to do so. I have a great love for the environment and our impact on it, so I jumped at the chance to join the programme," Borokelo said.
Obtaining the diploma was challenging but a good learning experience, he said.
"We had to create business plans to open a waste recycling centre. It was tough but we wanted to make a difference," said Borokelo.
Borokelo spent time educating the community on how and where to recycle waste material and identify which waste material they could use to earn money. He also taught people how to manage their own waste production to minimise dumping on street corners.
"Through the programme, we started gardens in schools and local community centres, teaching the community how to use gardens for food and to make money. We received a lot of positive support from the community," said Borokelo.
Borokelo said the YES Programme has opened doors for its participants.   
For more information on the Yes Programme call the Department of Environmental Affairs call centre: 086 111 2468